Program Objectives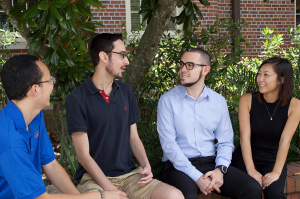 The Department of Industrial and Systems Engineering is dedicated providing the necessary resources to prepare students for a successful careers in industrial and systems engineering and other related disciplines. We offer on-campus as well as online programs so that all students can choose which academic journey best fits their needs.
Declaring ISE as your major
Looking to declare Industrial and Systems Engineering as your major? If you are a freshman and need to declare a major, visit the Herbert Wertheim College of Engineering's Advising Office in 270 Wertheim Building. Second year students and above will need to speak with one of the ISE undergraduate advisors.
Click HERE for the requirements for Industrial and Systems Engineering.
To learn more about the Industrial & Systems Engineering undergraduate program at the University of Florida, watch this video!
Course Overview and Additional Opportunities in ISE
Take a look at the Industrial and Systems Engineering courses and their descriptions HERE.
Research Opportunities
Students can pursue their interests in doing research with any faculty member. To learn about current research in industrial and systems engineering, see the department's centers and labs and the web sites of individual faculty members. Contact the directors of centers and laboratories or individual faculty members directly to discuss research possibilities.
Careers in ise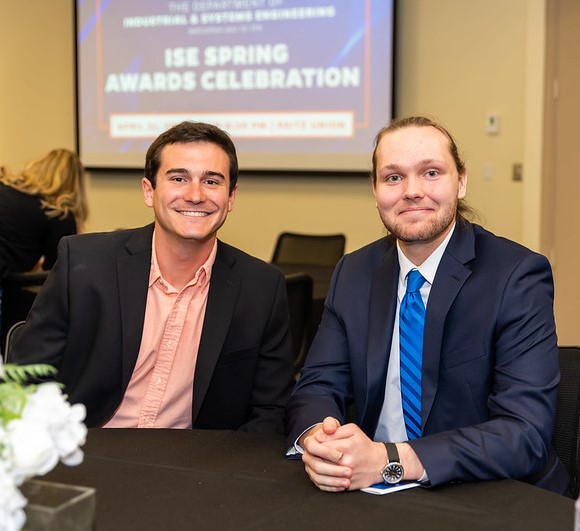 Students with a B.S. in industrial and systems engineering from the University of Florida go on to develop careers in many different industries. Below is a breakdown of where UF ISE students go after graduation.
Consulting (~20%)

Accenture, Manhattan Associates, Invisors Consulting, Deloitte, Convergence Consulting, Next Turn Consulting, Capgemini, Booz Allen Hamilton

Technology (~15%)

Amazon, Citrix, IBM, Facebook, Intel, Microsoft, Oracle, Voalte

Consumer Goods (~15%)

Proctor & Gamble, PepsiCo, Kraft, Anheuser-Busch

Energy (~5%)

NextEra Energy (Florida Power & Light), GE Power

Defense (~5%)

Harris, Raytheon, Lockheed Martin, Northrop Grumman, Collins Aerospace

Entertainment (~5%)

Walt Disney, Norwegian Cruiselines