UF ISE by Comparison with Other ISE Departments
Results based on the 2021 Council of Industrial Engineering Academic Department Heads (CIEADH) Survey of national ISE programs.
Among 110 ASEE reporting programs, 51 ISE Departments voluntarily responded to this survey.
The areas of survey assessment included the following:
Average starting salary for ISE students
Average number of RA appointments
Percentage of full tuition waivers for GAs
TA and RA monthly stipends
Average number of Tenure/Tenure-Track (T/TT) faculty appointments
Average number of non-Tenure Track faculty appointments
Why choose ISE at the University of Florida?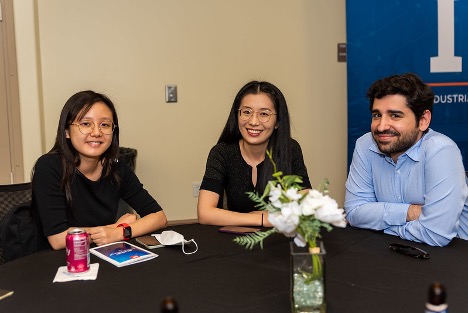 The average starting salary for UF ISE students ($75,000) is approximately $5,000 more than the average reported across responding ISE departments ($69,641).
UF ISE average number of RA appointments for Fall, Spring and Summer semesters (23.33) ranks above average compared to other ISE survey responders (21.67).
UF ISE percentage of full tuition waivers for GAs (100%) is above the average for all departments (94.7%).
UF ISE TA and RA monthly stipends are $65 to $135 more than the average across responding ISE Departments.
UF ISE is above average in T/TT faculty appointments (15 vs. average range of 6-10).
UF ISE is above average in non-TT (instructional) faculty appointments (6 vs. the average range of 1-5).