Below you will find two 8 semester curriculum maps for the ISE undergraduate program based on your catalog year:
2021 and Beyond
Students will be dropped from courses for which they do not have the necessary prerequisites and/or co-requisites. There is a late fee associated with registering for new courses after the drop/add period, if additional courses are required to maintain full status.
Capstone Options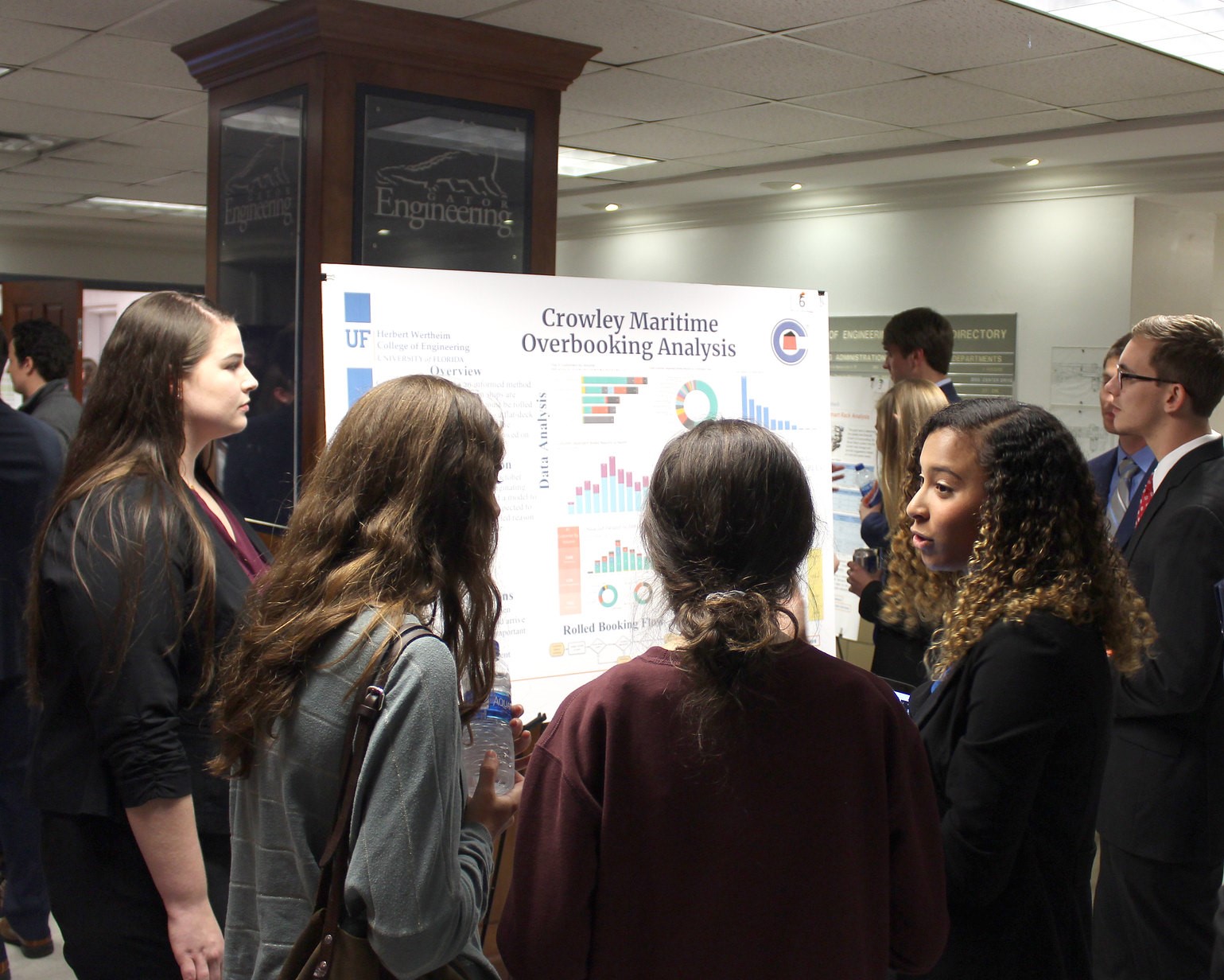 EIN 4335: The ISE Senior/Capstone Design course involves a team-based project to solve a (corporate) client-driven problem with emphasis on applying ISE methods. Students gain exposure to ISE as a profession through communication with a project sponsor. The project allows students to experience use of their ISE skills in actual practice. Students integrate a variety of tools, including work measurement and design, data analytics, simulation analysis, decision support tools, statistical analysis, ergonomics, etc., and use these tools to create solution alternatives for sponsors. Students also acquire background in professionalism, including business etiquette, ethics, and teamwork. The project work also provides an opportunity to further hone writing and presentation skills in interacting with clients. The course is preparatory for students entering the industrial workplace.

IPPD is an experiential education program where multidisciplinary teams of senior-level undergraduates work for two semesters designing, building, and testing authentic products for industrial and research sponsors. Student applications open every year the first week of March. Visit ippd.ufl.edu for more information.
Gain real world engineering experience
Join a multidisciplinary team
Work with industry liaisons
Travel to sponsor sites
Manage a prototype budget of $2,000