Dear Friends:
We are pleased to share with you our Fall 2018 electronic newsletter. The fall season is upon us in North Florida and the temperatures are cool! The department, faculty and alumni have recently made a number of important achievements that I would like to share with you.
Engineering Excellence
 In late October, our undergraduate program underwent a general review by the American Board of Engineering Technology (ABET). Our internal review committee, advisory aboard, department faculty and a number of undergraduate students made substantial preparations for the review and site visit. Our undergraduate program passed this important review without a scratch and is expected to receive another six years of accreditation. This extension will allow our Undergraduate Program Committee (UGPC) to review the current curriculum, to determine what the core of our program should be and to define emphasis and concentration tracks that allow students to further specialize in particular areas of ISE and to effectively market themselves for positions. The department and UGPC will undertake this process over the next two years in order to further increase the competitiveness of our undergraduate program.
In addition to the ABET visit, the department recently hosted the fall meeting of our Industrial & Systems Engineering Advisory Board. The Advisory Board is comprised of members from industry, consulting and government agencies. Carlos del Sol (BSISE '72) is our new Advisory Board Chair and Josh Bass (BSISE '97) is Vice Chair. They will be working with our new Board Committees with focuses on Department Awareness, Enhancement of Curricula and Student Programs, and Department Development and Research. We look forward to meaningful input from the Board that will shape our future direction in marketing, program development and research.
A Growth Mindset
Our expansion in faculty continues this semester with searches in data analytics and operations research as well as human systems engineering. In addition to these pending tenure-track faculty hires, the department is seeking two additional permanent lecturers to address instructional needs in manufacturing systems and senior design project courses. In general, we are very excited about our pending growth to approximately 25 permanent faculty members over the next two years.
In the remainder of the newsletter, you will find articles on recent alumni contributions, research funding and our 85th department anniversary.
 Chuck Frock (BSISE '71) and Nancy Frock recently established a new Health and Human Care Excellence Fund for the ISE Department, which will provide support for our new and expanding HEALTH-Engine  Laboratory and research in healthcare systems. Mike Cottmeyer, a graduate of the Computer and Information Science and Engineering Department in the Herbert Wertheim College of Engineering, recently created a new Faculty Fellowship with a focus on enhancing our teaching and research in agile methods for engineering management. The department is grateful for these alumni and their contributions to our programs.
Regarding research, Dr. Xiang Zhong recently received a new award from the Agency for Healthcare Research Quality (AHRQ) with a focus on using ISE methods for improving palliative care practices in collaboration with researchers at the Mayo Clinic. This research is expected to have societal impact in terms of our Nation's healthcare system.
Finally, in the coming spring semester, the UF ISE Department will be celebrating an 85-year history of excellence in education and research. The department was established in 1934 and we received our initial ABET accreditation in 1936 (one of the first seven U.S. ISE departments to be accredited by the Board). We will be announcing several major celebratory events in the coming months and hope that many of you might consider joining us!
If for any reason you may be returning to campus this fall/winter, please don't hesitate to include the department in your itinerary! We welcome the opportunity to engage alumni, friends and our corporate partners. We also appreciate your feedback and comments on our on-going news and publications (at: subscribe@ise.ufl.edu ).
Sincere regards and Go Gators!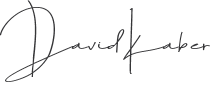 Dave Kaber
Chair, Department of Industrial & Systems Engineering