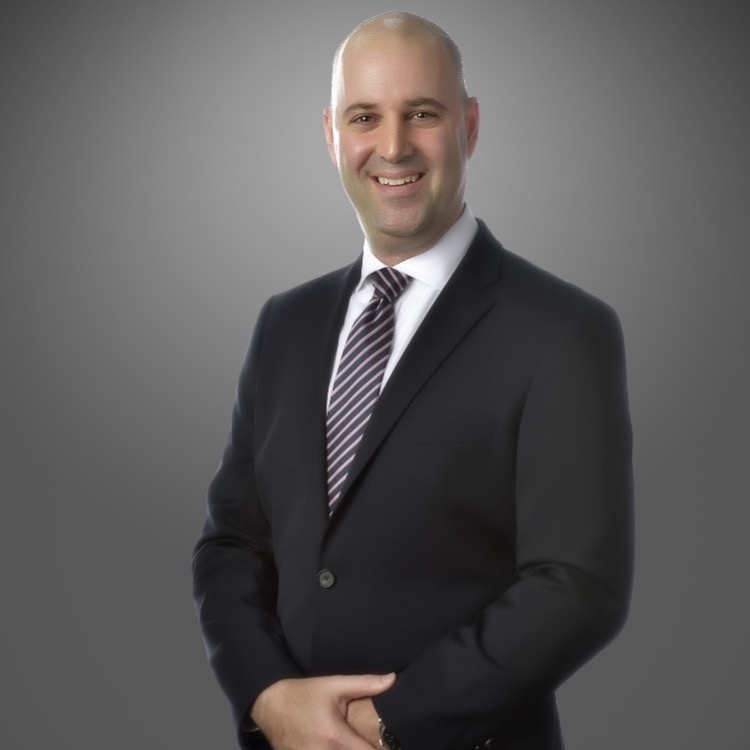 Joshua Bass
Industrial & Systems Engineering 1997
Josh Bass graduated with his Bachelors in ISE in 1997 and completed an MBA through UF's Warrington College of Business Administration (WCBA) in 1999. Josh currently serves as the Vice Chair of the UF ISE Advisory Board. In his professional career, Josh began work with Arthur Andersen Business Consulting followed by OpenPeak and several leadership roles in technology and strategy with Florida Power and Light (NextEra Energy). Most recently, he served as VP for Corporate Enterprise Strategy for JM&A, the largest Toyota distributor in North America, and he is currently responsible for the development of new products, actuarial science and applications, and data and analytics as a sustaining JM&A VP. Josh served as the chair of the ISE Advisory Board Development and Research Committee for 3 years and has given multiple graduation addresses and speeches for department student programs. Beyond this service, Josh is a board member for the Fort Lauderdale Museum of Science and Discovery and volunteers for Feeding South Florida and Habitat for Humanity. Josh resides in South Florida with his wife Andrea and their three boys. They enjoy traveling and attending multiple Gator games each year.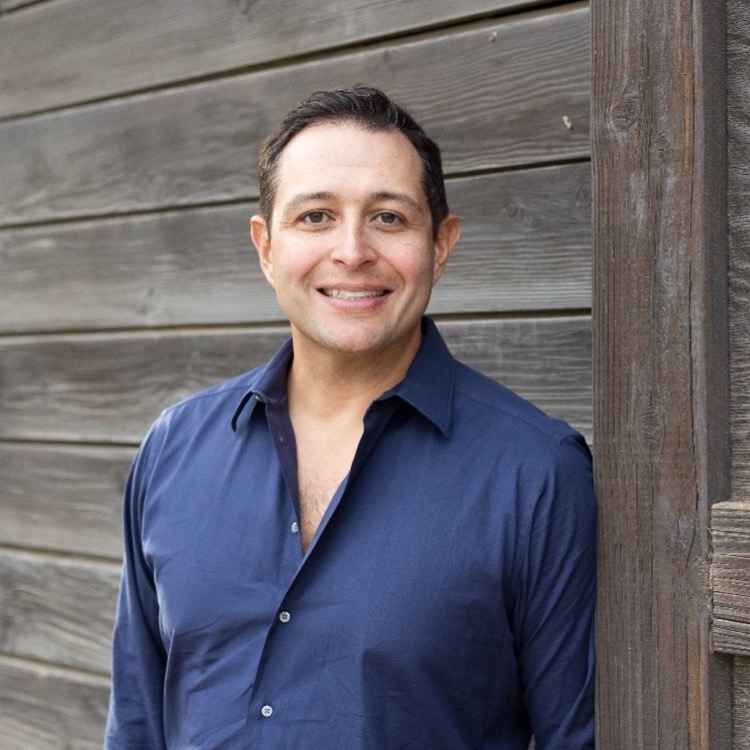 Trey Lauderdale
Industrial & Systems Engineering 2004
Trey Lauderdale graduated with his Bachelors in ISE in 2004 and completed a master's in entrepreneurship through UF WCBA in 2007. Trey currently serves on UF's National Foundation Board. He regularly volunteers his time to speak to ISE Department student organizations, including the Institute of Industrial & Systems Engineers as well as the Society for Health Systems, regarding career trajectories and critical decision making. Trey is currently an entrepreneur and venture capitalist in the area of digital health technology. He started his professional career by founding Voalte Corporation to develop smartphone technology to support secure caregiver communications both in and outside hospitals and to support data analytics on communications to improve healthcare organization operations. Voalte was acquired by Hillrom Corporation in 2019 and Trey took a leadership role as General Manager and VP for Hillrom's Care Communications business unit and was responsible for the digital growth strategy of the company. Hillrom was acquired by Baxter in December of 2021 and Trey exited the company shortly after the acquisition. Trey currently serves on the advisory boards for multiple digital health startup companies. In 2019, Trey endowed the Lauderdale Industrial & Systems Engineering Faculty Fellow. Since this time, the fellowship has been awarded to two faculty members conducting research in health systems engineering, including Drs. Xiang Zhong and Honcheng Liu. Trey is an avid Gators fan and returns to campus whenever possible to catch a game and participate in university/college/department events.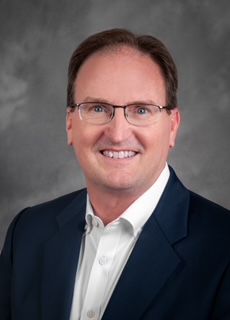 Scott Figura
Industrial & Systems Engineering 1983
Scott is a UF ISE graduate, Class of 1983 with more than thirty years of operations management experience.  First as an Engineering and Operations officer in the U.S. Navy serving onboard a Destroyer, then transitioning into the Food & Beverage industry working for Pepsi Cola Bottling in Manufacturing and Logistics roles for 8 years in Orlando & Tampa.   Scott was recruited to join the Coca-Cola System where he worked in all areas of their Supply Chain Operations for over 20 years.
He has extensive experience across the entire value chain – Manufacturing, Logistics and Customer Service as well as Corporate roles in Engineering, Facilities Management, Fleet Operations, Quality & Food Safety, Environmental Affairs and Corporate Responsibility & Sustainability. His hands on leadership style centers on Strategic Understanding, Process Improvement, Capability Development, Asset Management, Program Governance and Performance Management – together focusing on delivering strong operational and financial performance.
Scott's last corporate role was with the Coca-Cola International Supply Chain Capability & Productivity team leading key global initiatives.  His team supported Franchise and Company Owned bottling operations around the world.  They developed and implemented core operating models, standard practices and performance measures.  Scott was the architect for the company's supply chain leadership development programs that focused on building a much-needed pipeline of operational and technical talent to support future growth.  The programs have been praised by both academic and industry organizations.
After opting for an early retirement, Scott chose his next success leveraging his deep knowledge and vast experience.  He formed his own supply chain management consulting company. His practice has supported both large and small, public and private companies on their excellence journey.  He brought deep operational experience and a real focus for getting things done right.  Scott's consulting work led to full time executive leaderships roles with three privately owned companies.
Scott's true passion is capability development; building the required company talent while delivering the desired business results.  His leadership style centers on strategy development, process improvement, and organizational capability; together delivering strong operational performance and developing great employees. Scott actively mentors Veterans during their transition from military service to the civilian workforce.  Scott has been an active member of the ISE Advisory Board since 2010 and currently chairs the Department Curricula and Student Program Enhancement Committee.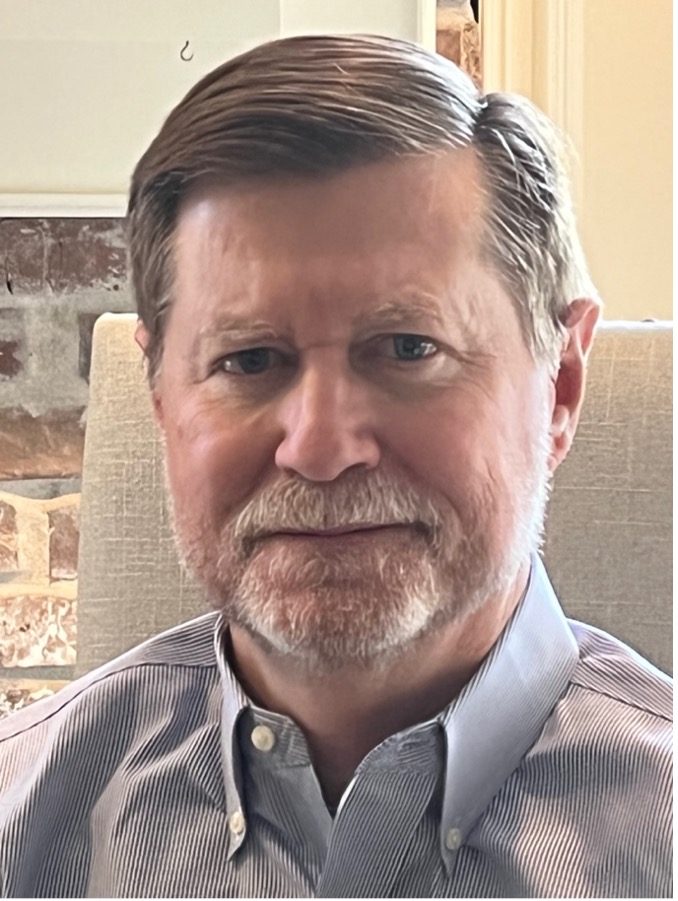 Hunter Jones
Industrial & Systems Engineering 1980
Hunter Jones retired from Cameron International (a Schlumberger Company) in 2020 after holding the position of President, Cameron Drilling Systems for six years preceded by four years in the role of Vice President, Enterprise Services and Chief Information Officer (CIO).  During his twenty-four years at Cameron, he led the Six Sigma and Supply Chain organizations in addition to roles leading and building manufacturing facilities in multiple different countries.
Jones began his career in the General Electric Manufacturing Management Program advancing to plant manager and supply chain leadership positions in Aerospace and Gas Turbines during his fifteen years with the company.
Jones, a native Floridian from Panama City, has been an active supporter of UF ISE through the hiring of graduates, speaking engagements, corporate and personal support and a member of the ISE Advisory Council since 2007.  Hunter and his wife Caroline have two children.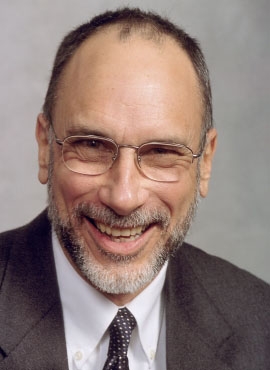 John Bartholdi
Industrial & Systems Engineering 1977
John Bartholdi was the Manhattan Associates/Dabbiere Chair and Professor in the H. Milton Stewart School of Industrial and Systems Engineering at Georgia Tech. He was also Co-Executive Director of the Georgia Tech Panama Logistics Innovation & Research Center.
Bartholdi's research was primarily focused on problems in warehousing and distribution. His research work was supported by the Defense Logistics Agency, the Office of Naval Research, and the Air Force Office of Scientific Research, among others.
Bartholdi graduated in 1968 with a bachelor's degree in mathematics from the University of Florida and returned to UF to complete his doctorate degree in operations research in 1977.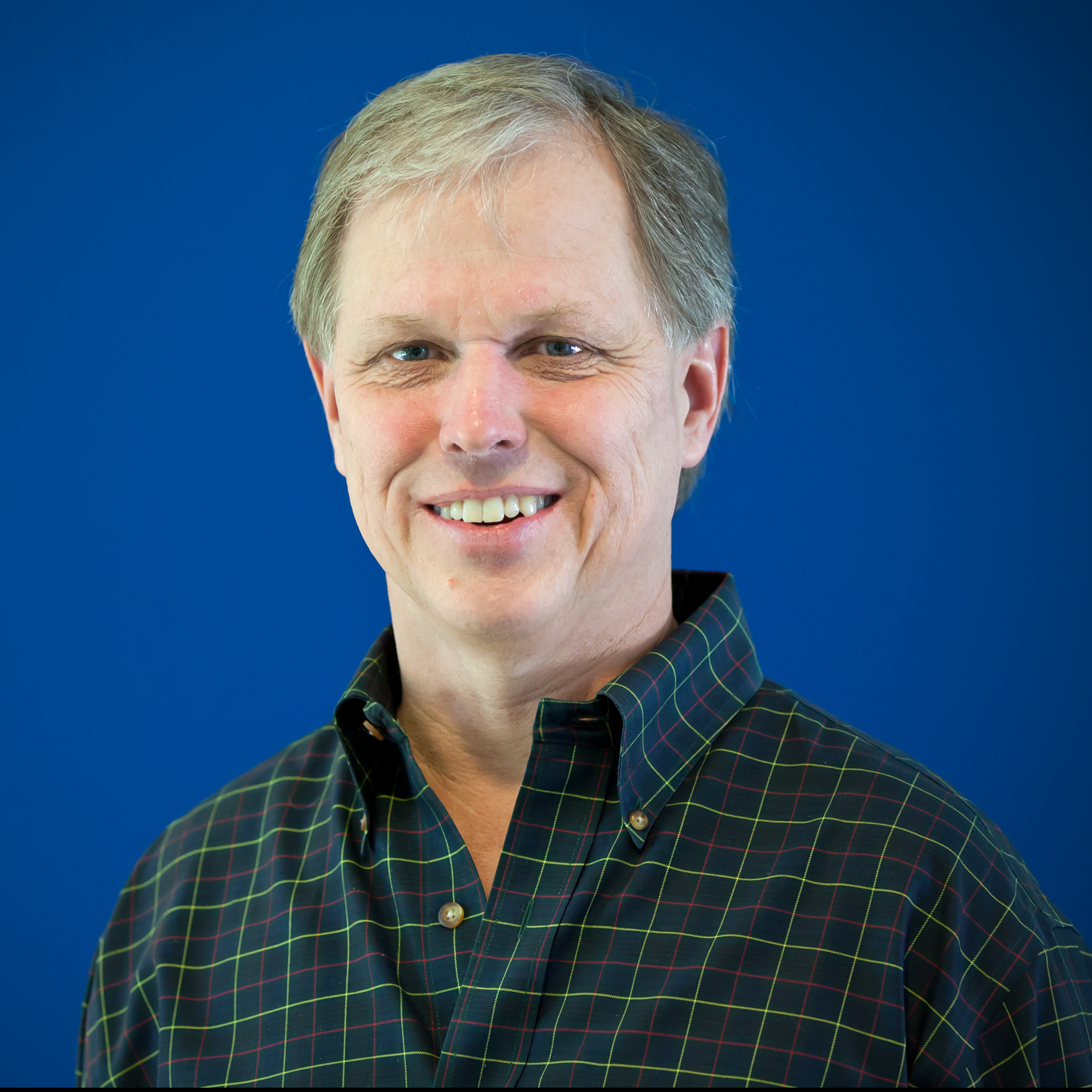 Walter Garvin
Industrial & Systems Engineering 2000
Walter Garvin is currently serving as a Professor of Practice in the College of Engineering at Clemson University.
Recently, Walter retired from Jabil Inc where he served as Vice President of Global Lean Six Sigma & Industrial Engineering for Jabil. He joined Jabil in 2000 as Corporate Industrial Engineer for Europe and has held various positions in industrial engineering, and lean and continuous improvement in Europe and the USA.
Prior to Jabil, Walter worked in various manufacturing industries in Automotive, Textiles, High Tech and Consumer Products industry sectors.
He has a bachelor's degree in economics from Clemson University as well as a master's degree in industrial and systems engineering and an MBA, both from the University of Florida. Walter is a certified Black Belt and Quality Engineer with ASQ and a certified Lean Master with IISE. Walter has been awarded the prestigious Fellow Award by IISE.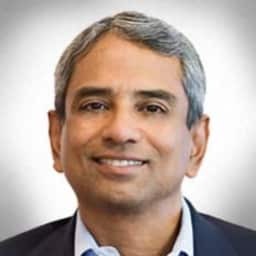 Venkat Mohan
Industrial & Systems Engineering 1976
Venkat Mohan currently serves as the Venture Capital Advisor at Mohan Consulting Services, and as a Trustee for the Mohan Family Charitable Fund.
Prior to that, he  served 18 years as a Partner at Norwest Venture Partners (one of the oldest and largest venture capital firms in the US) from 2000 – 2018.
Venkat has over 40 years of work experience spanning Venture Capital, Management Consulting, M&A, and Operating Management including stints at Young & Rubicam, HP, McKinsey, Quadram, WIPRO India, VMX, CADIS, General Electric, OnDisplay, and Norwest Venture Partners.
As President of OnDisplay, Venkat led a successful NASDAQ IPO and subsequent sale of OnDisplay Inc, to Vignette Corporation for $1.6 Billion.
Venkat holds an MBA with high distinction from the Harvard Business School, where he graduated at the top 5% of his class, and was elected Baker Scholar. This was preceded by a MS in Industrial & Systems Engineering from the University of Florida, and a B.Tech in Mechanical Engineering from IIT Madras.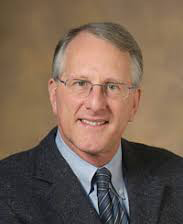 Charles Frock
Industrial Engineering 1971
Charles T. Frock is the former CEO of FirstHealth of the Carolinas, a private, non-profit healthcare network with a billion-dollar revenue budget and multiple locations through North Carolina. There, Frock was responsible for moving FirstHealth to the forefront of regional health care delivery. Through Chuck's leadership, FirstHealth carried out several multimillion-dollar campaigns and expanded beyond the traditional role of hospital care into such areas as hospice, dental care, community health, home care, and health insurance.
Prior to FirstHealth, Frock served as the administrator of Mease Hospital, as the chief operating officer of Mease Health Care, and president and CEO of Moore Regional Hospital where he helped engineer the merge of Moore Regional and Montgomery Memorial Hospital.
Frock received his bachelor's degree in industrial and systems engineering, with a minor in business administration from the University of Florida in 1971. He then went on to graduate school at Duke University where he received a master's degree in health administration in 1974.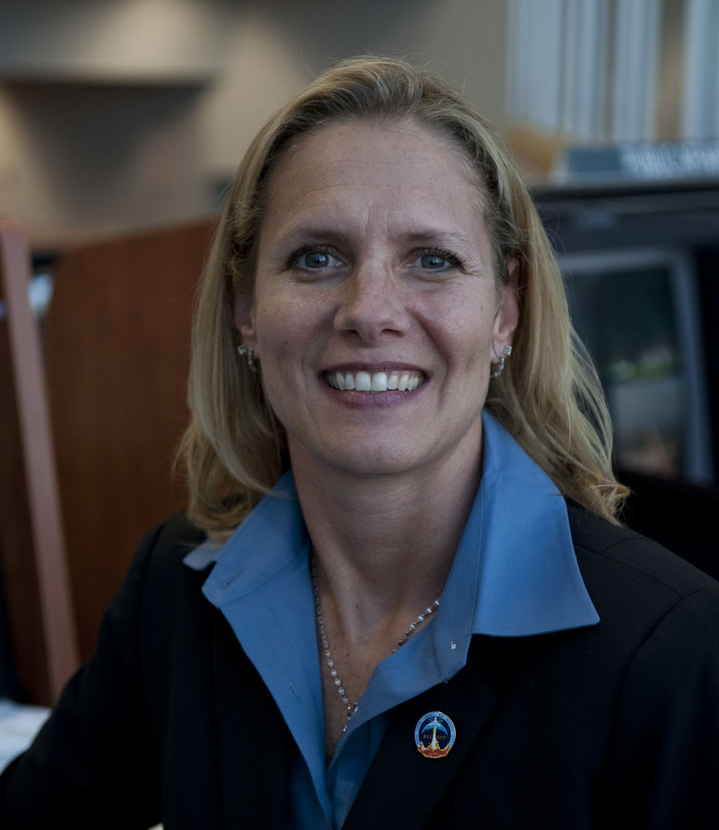 Stephanie Stilson
Industrial Engineering/Engineering Management 2005
Stephanie Stilson is currently the Lead of NASA's Program/Project Management Office for Information Technology (IT) in the Office of the Chief Information Officer at NASA Headquarters in Washington, DC. She began this role in January 2015 providing direction and leadership in the management of all IT programs and projects across the Agency developing policy, procedures, and processes to support the IT systems required to accomplish NASA's missions in aeronautics, astronautics, and earth and space science.
Stilson Joined NASA in 1989 as a cooperative education student while attending North Carolina State University. In 1995, she joined NASA full-time as an electrical networks engineer. Since then, she has served as an experiment engineer for Spacelab experiments and a test engineer for the International Space Station Electrical Power and Distribution System.  She was the flow director for eleven of the space shuttle Discovery's missions.  She then became flow director for the transition and retirement of the space shuttle orbiter fleet, and in that role was responsible for the complex project of preparing and delivering the shuttles Enterprise, Discovery, Atlantis, and Endeavour to their final display sites. She transitioned from the Kennedy Space Center to NASA Headquarters in Washington, DC, in 2013, beginning with a detail assignment as a NASA senior technologist within the  Office of the Chief Technologist.
Stilson received bachelor's degrees in electrical engineering and computer engineering from North Carolina State University, as well as a master's degree in engineering management and an MBA from the University of Florida.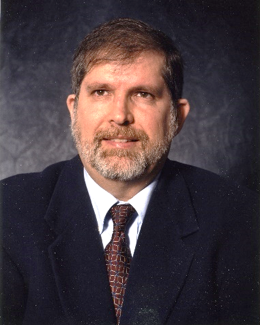 Roger Madariaga
Industrial Engineering 1973
Roger Madariaga graduated with a B.S. in Systems Engineering with honors in 1973. After graduation, Roger was associated with the E. I. Dupont Company for 20 years in various industrial engineering, software development, and global information systems management roles in the Textile Fibers and Electronic Materials industries, helping to develop products like Orlon® and Dacron® fibers, Kevlar® Manufacturing plants, process control applications, bar code readers, optical transmitters, flexible circuit boards, CD media, DVD media, and more. In 1993, he transitioned to the Automotive Industry, where he retired in 2008 as V.P., Information Systems & Product Launch (Americas) for GKN Driveline. In this role, he had Information Systems and new Product Launch Management responsibilities for all operations in the Americas. His special interests include change management, business process development and system optimization.
In his spare time, Madariaga is an ardent backpacker and woodworker. He is a longtime supporter of the UF ISE department. He has served on the UF ISE Industrial Advisory Board for over a decade and served as its Chair for the past 5 years. Roger is married to Patricia Hanrahan Madariaga, a 1974 graduate of the UF College of Agriculture. Their daughter, Lisa Madariaga Brady holds undergraduate and graduate degrees (physical therapy) from UF. Their son, Michael Madariaga holds a graduate (building construction) degree from UF.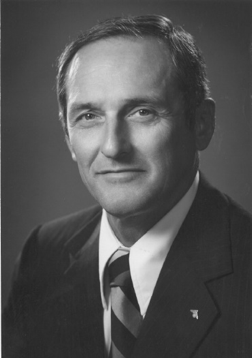 P. Scott Linder
Industrial Engineering 1943
P. Scott Linder graduated with his B.S. in Industrial Engineering in 1943 and remained a loyal Gator. He was involved in his community and church, but he always put his family first. He began his career as a manufacturing salesman, and in 1953, started Linder Industrial Machinery, a multimillion-dollar company that he sold in 1988. Linder was true to the Gator spirit of giving back. He served on the boards of eight businesses, and was very involved in civic and political causes—where he lived in Lakeland, and for the state. He was head of the UF Alumni Association, the UF Foundation, and the Gator Boosters. To show his spirit, he had a plane fly over each home football game carrying a banner reading, "Please Go Gators—Linder Machinery." The UF tennis stadium is named in his honor.
Sadly, he lost his battle with cancer on November 11, 1990. He is survived by his wife, Martha, children, Jennie Linder Priven, Betsy Linder Phillips, Andria Linder Rogers, Oscar Rodman Linder, Paul Scott Linder, Jr., and ten grandchildren.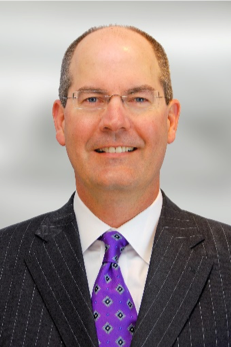 Paul Brown
Industrial Engineering 1984
Paul Brown earned his B.S. in Industrial & Systems Engineering with honors in 1984. While at UF, he was involved in Tau Beta Pi, Alpha Pi Mu, and was a student representative for the Dean of the College of Engineering Advisory Council. Since his graduation, he has moved all over the US and the world working for International Paper. He began this career with the Union Camp Corporation (later purchased by International Paper) as a staff engineer and progressed through sales, manufacturing, supply chain, general management, and vice president positions over the past 29 years.
After serving in various roles in the States, he moved to Paris in the position of Director, Operations for IP's Europe, Middle East, and Africa packaging division, and was promoted to Vice President and General Manager of the division, which included relocating to Brussels, Belgium. He then served companies in Turkey and Morocco. He was also President of International Paper Asia and International Paper India before returning to the United States.
Paul Brown passed away in 2015 due to cancer.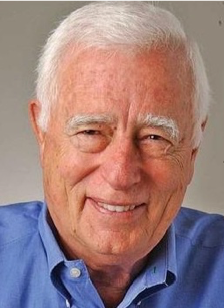 Bob Alligood
Industrial Engineering 1960
After serving in the US Army for three years, Mr. Bob Alligood earned a B.S. in Industrial Engineering with honors from UF in 1960. He was involved in the Benton Engineering Council and Student Government and was elected into the UF Hall of Fame. Upon graduation, he started a career of service, with two terms as a State Representative, eight years as the Executive Director for the Florida Engineering Society, an appointment to the Florida Council of 100 by Governor Askew in 1974 (eventually served as Vice President on the Board of Directors Executive Committee), the Jacksonville Committee of 100, the Governor's Commission on Productivity (under Governor Graham), and the Chairman of the Economic Development Advisory Board (under Governor Bush).
He also worked in private business as Vice President of Watson & Company, Architects and Engineers. This began a successful run in development, most notably with Reynolds, Smith and Hills, Architects, Engineers, Planners, Inc. Most recently, he served as the Founder, Owner, President and CEO of Ice House America (IHA). The company manufactures and distributes ice vending and storage machines worldwide. He resides in Jacksonville Beach with his wife, Lynn, and has two children, Robyn and Randal.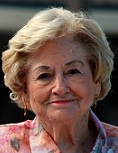 Wilma A. Smith
Industrial Engineering 1959
M. Industrial Engineering 1961 
Ms. Smith was the first female to graduate with a BIE degree from the Industrial & Systems Engineering department in  1959. As a student, Ms. Smith served as Vice President of the student chapter of the Institute for Industrial Engineers,  Secretary of the Benton Engineering Council and was an inaugural participant in the Society for Women Engineers.
Ms. Smith enrolled in engineering courses shortly after she began her employment with the University of Florida in 1942. During her employment, she worked as a Stenographer for University of Florida President John Tigert and worked as an Administrative Assistant for Dean Joseph Weil.
After graduating in 1959, Ms. Smith decided to pursue an M.S. in Industrial Engineering at the University of South Florida. She stayed on at the University of South Florida to teach for 13 years. She also taught drafting and basic engineering courses in Engineering Technology at St. Petersburg College, Florida. Ms. Smith passed away on January 19, 2011, at the age of 89. She is survived by her daughter, Virginia Courtney; son-in-law, Cecil Courtney; and granddaughter, Deborah Mansell.
Bruce Laval
Industrial Engineering 1969
M.S. Business Administration 1971
Bruce Laval received his B.S. degree in Industrial Engineering in 1969 and his MBA in 1971 from the University of Florida. Mr. Laval began his career as an Industrial Engineer with The Walt Disney Company. In 1973, he was promoted to Manager of the Industrial Engineering department and in 1976, worked on Epcot's development team. When Epcot opened in 1982, he was named General Manager. He then oversaw the development of Disney-MGM Studios as Director of Project Development and in 1989, he was named Vice President of Disney-MGM Studios. Mr. Laval's responsibilities expanded to cover all Orlando parks in 1994, when he was named Executive Vice President of Theme Parks and then Walt Disney World Operations.
Mr. Laval retired from his last position as Executive Vice President of Operations Planning and Development for Walt Disney Parks and Resorts in 2001. One of Mr. Laval's most celebrated accomplishments is his invention of the Disney FASTPASS system which is found throughout Disney Parks worldwide. He and his wife, Peggy Haire, have two children, Michael Laval and Missy McConnell.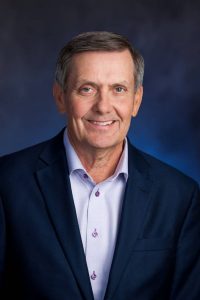 David M. Thomas
B.S. Industrial Engineering 1971
M.S.Industrial Engineering 1972 
David Thomas received his B.S. in Industrial Engineering in 1971 and his M.S. in Industrial Engineering in 1972 from the University of Florida. Upon graduation, Mr. Thomas began his career as a Sales Engineer with IBM. He was promoted to Senior Vice President and Group Executive and became a member of IBM's Corporate Executive Committee. In this role, he was responsible for overseeing worldwide business operations. Mr. Thomas then joined IMS Health, a global leader in information and consulting solutions for the pharmaceutical and healthcare industries as Chairman and CEO.
Mr. Thomas received the University of Florida's Distinguished Graduate Award in 1996. He also lettered as a pitcher on the Gator baseball team. Today, he and his wife, Carol, also a UF graduate, live in Windermere, FL. They have three children – all graduates of UF Master's programs.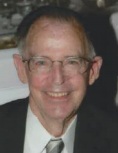 Harold Haldeman
B.S. Industrial Engineering 1950
Mr. Haldeman was born in Tampa, Florida, in 1924. His family moved to Sanford, Florida, a suburb of Orlando, Florida, where he was raised.
In 1944, Mr. Haldeman served in the U.S. Navy as an Aviation Electrician for two years and later attended the University of Florida, earning a degree in Industrial Engineering in 1950. As a student, he was always interested in both engineering and business, serving as an officer in the Society for the Advancement of Management – a precursor to the Institute of Industrial Engineers. He was a member of Phi Gamma Delta fraternity.
Upon graduation, Mr. Haldeman made his mark in logistics in the paper industry, efficiently moving wood products to market. Within two years of graduation, he became general manager of Forest Products Corporation of Ft. Lauderdale and shortly thereafter was named President and CEO. He also served as the Florida manager for American Forest Products.
His wife, Marguerite, a member of the Orlando Symphony, and he have enjoyed life in South Florida, often sailing or on cruises. They are members of the Lauderdale Yacht Club. They have named ISE in their estate in support of student scholarships.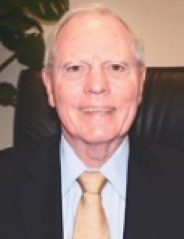 Andy Crawford III
B.S. Industrial Engineering 1961
Mr. Crawford graduated with his bachelor's degree in 1961 and he and his wife promptly headed to Lancaster, Pennsylvania, for his first job with Armstrong Cork Company as a Staff Engineer. He then went on to be a Senior Staff Engineer with Brunswick Sports and Vice President of Farmbest Dairies in Jacksonville, Florida.
After serving as Vice President and Director of a conglomerate that included Central Services, the largest provider of residential waste services in Orange County, Florida, and Vice President and Manager of the southeast region of Waste Resources, a public solid waste company headquartered in Philadelphia, PA, he left the corporate world in 1977 to found Southland Waste Systems in Jacksonville, Florida. Southland grew and was eventually purchased by Republic Services, owned by Wayne Huizenga, in 1995. He stayed with Republic as an Area President until 1998.
He returned to the waste disposal industry in 2001 as the Founder, Chairman and CEO of Advanced Disposal Services. It grew to over $150 million in revenues and 800 employees and was sold to HighStar Capital in 2006. Since then, he has returned to being President and sole owner of CAVCO, an investment and holding company in Jacksonville, Florida that he started in 1998 after leaving Republic.
Mr. Crawford is a Bull Gator and member of President's Council and former member of the Gator Boosters Board. He and his wife have been major contributors to the new Cancer Center at Shands.
He lives in Ponte Vedra Beach, FL with his wife, Toni. They have two children and five grandchildren.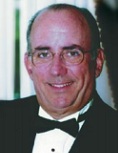 Juan A. Galan, Jr.
B.S. Industrial Engineering 1966
Mr. Galan spent 18 years with Deloitte, Haskins & Sells (now known as Deloitte & Touche), where he last held responsibilities as managing director of the Florida and Puerto Rico consulting practice. He then went on to found and be principal owner of GATO Distributor Inc., one of the top 50 Hispanic businesses in the United States.
Mr. Galan has been on the UF Foundation Board since 1991 and served as a regional campaign chairman for Dade County during the "Embrace Excellence" campaign as well as national regional campaign chair of the "It's Performance That Counts" campaign. The UF Association of Hispanic Alumni honored Mr. Galan by naming him the "Gran Caiman" for 2005.
In addition to his bachelor's degree from UF, Mr. Galan earned a master's degree at George Washington University while serving in a U.S. Coast Guard office in Washington, D.C.
Mr. Galan and his wife, Martha, have three daughters, two of whom are Gators.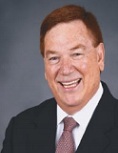 Roger Broderick
B.S. Industrial Engineering 1967
Upon graduating with his bachelor's degree, Mr. Broderick enrolled in graduate school, but had to abandon his studies as his father unexpectedly passed away. He took over as President of Broderick & Associates and has never looked back, with over 40 successful years in the real estate industry. He holds licenses for Florida Real Estate Broker, Florida Class "A" General Contractor, and Florida Mortgage Broker. He also holds Certified Commercial Investment Member, Certified Real Estate Broker and Certified Residential Specialist designations.
A resident of Pinellas Park, Mr. Broderick was named "Man of the Year" by the Pinellas Park Chamber of Commerce. He also served on the Housing Roundtable in Washington, DC and has been a Florida legislative representative for the real estate industry.
Mr. Broderick has been a staunch supporter of ISE and its programs. He has been a member of the Department's Advisory Board for years, and in 1999, he established an unrestricted endowment to support departmental programs.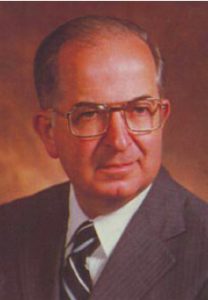 Gordon M. Byrnes
B.S. Industrial Engineering 1942
Gordon M. Byrnes was born in 1919 and raised in Massachusetts before moving to St. Petersburg and eventually enrolling at the University of Florida, graduating from the Department of Industrial Engineering in 1942. Recognized early for his leadership skills, he was as a member of the Reserve Officer's Training Corps, and served in the University's last mounted artillery unit. He was also a member of Phi Delta Theta Fraternity, serving as Chapter President during his senior year.
Upon graduation, he reported for active duty with the Navy and was sent to Cornell University for diesel engineering training where he met Cornell student, and eventual wife, Marion Sexauer. The two were married in 1943 in Richmond, Virginia. Mr. Byrnes served for four years as an Engineering Officer aboard the U.S.S. Atherton, which escorted destroyers during WWII in the Atlantic theater. As a veteran, he continued to serve with the Naval Reserve and was transferred to the Retired Reserve in 1956 as a Lt. Commander.
When discharged from active service in 1945, Mr. Byrnes accepted a position as a mechanical engineer with Allis-Chalmers in Milwaukee, Wisconsin, where he and his wife settled to raise their growing family. In 1948 he began working for Milwaukee Forge and Steel Company, a manufacturer of steel forgings for the construction, farming and power transmission industries. He rose through the company, eventually serving as President and CEO for 27 years. Upon his retirement, Mr. and Mrs. Byrnes returned to St. Petersburg. Mr. Byrnes passed on May 13, 2001.  He was a proud parent and is survived by four children and 10 grandchildren.
In 1998, Gordon Byrnes made a major gift to the College of Engineering to support the Sales Engineering program. Each year, approximately 150 students participate in the program and a number have received scholarships funded by his gift.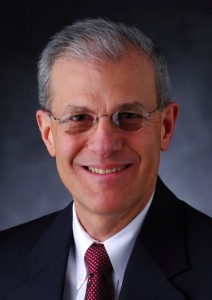 Carlos M. del Sol
B.S. Industrial Engineering 1972
Carlos M. del Sol retired from his position as Vice President of Global Engineering Systems for the Campbell's Soup Company, responsible for the corporate engineering function supporting operations worldwide. Since he joined the company in 1988, he has held the positions of Director Advanced Engineering Systems, with responsibility for the implementation of new manufacturing systems and the application of technology to upgrade existing systems, and Group Director Engineering Systems. Prior to joining Campbell's, Mr. del Sol earned a B.S. in Industrial Engineering with honors from the University of Florida. Upon graduation, he joined General Electric and graduated from GE's two year Manufacturing Management Program
He is Vice Chairman of the Campbell's Soup Foundation and served as a Trustee of the Board of the United Way of Camden County, NJ. He promotes the involvement of high school students in the area of technology through his association with the FIRST (For Inspiration and Recognition of Science and Technology) Robotic Competition as a team sponsor for the Camden County Technical School and as a judge at the national competition. He was recognized with the Camden County, NJ Prominent Hispanic Award. Mr. del Sol is a member of the University of Florida College of Engineering Dean's Advisory Board.
He met his wife Olga while a student in Gainesville. They are proud parents of two daughters.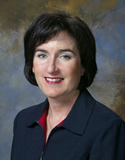 Erin J. Wallace
B.S. Industrial Engineering 1982
Erin Wallace serves as the Senior Vice President of Operations Integration Line of Business for Walt Disney Parks & Resorts. Ms. Wallace's domestic responsibilities include both the Walt Disney World Resort and Disneyland Resort, from lodging and entertainment to industrial engineering and business optimization. Ms. Wallace began her 25-year career with Disney in 1985 as a manager of Industrial Engineering.
A native Floridian from St. Petersburg, Ms. Wallace graduated from the University of Florida with a B.S. in Industrial Engineering with honors in 1982. She earned her MBA from Rollins College Crummer School of Business in 1993. She has received numerous awards, including the Martin K. Starr Excellence in Production and Operations Management Practice Award (2009), the Institute of Industrial Engineer's Medallion Award (2006) and the Society of Women Engineer's Upward Mobility Award (2006).
Ms. Wallace has served on the ISE Advisory Board at UF for over a decade, including a number of years as Chair. She recently joined the College of Engineering Dean's Advisory Board. She and her husband Steve, a fellow ISE graduate, have two children.
John Richardson Alison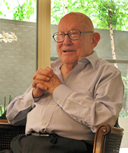 B.S. in Industrial Engineering 1936
Born in Gainesville in 1912, Major General John R. Alison graduated in 1936 with a B.S. in Industrial Engineering from the University of Florida and immediately joined the US Army Air Corps. He earned his wings and was commissioned at Kelly Field in 1937.
Prior to America's entry into World War II, he trained British and Russian pilots on the P-40, A-20, and B-25 Mitchell aircraft. He saw his first military combat in Asia, earning both the Distinguished Service Cross and Silver Star. Ending his tour as commander of the 75th Fighter Squadron, General Alison left as an ace with seven confirmed victories and several probable kills. He also served later in the Korean War.
After the war, he served as an Assistant Secretary of Commerce under President Harry S. Truman. He was responsible for certifying civilian aircraft in this role. He also served as President of the Air Force Association, and as a Major General in the Air Force Reserve. He retired as Vice President of the Northrop Corporation in 1984 and was a 1994 inductee into the Air Commando Hall of Fame. In 2005, he was enshrined in the National Aviation Hall of Fame.
Hjalma Johnson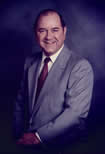 B.S. in Industrial Engineering 1958
Hjalma Johnson graduated from the University of Florida with a Bachelor of Science in Industrial Engineering with high honors in 1958, and is a U.S. Army Veteran, having served as Counter-Intelligence Office at the U.S. Army Europe Headquarters in Heidelberg, Germany. He received a J.D. from the Birmingham School of Law in 1965 and is a 1968 graduate of the Stonier Graduate School of Banking, Rutgers University. His business career started with Procter and Gamble, where he became plant supervisor. He then moved to a career in sales with IBM.
He was the founding chairman and CEO of East Coast Bank Corp., Ormond Beach, Florida in 1973, and concluded his active banking career as Manager of External Affairs for Regions Financial Corp., Birmingham, Alabama, in 2004. He is a past President of the Florida Bankers Association and the American Bankers Association, Washington, D.C., where he continues to serve as Membership Ambassador and on the Government Relations Council.
He served on the Board of Directors of the UF Foundation and the UF Athletic Association. He also served on the University of Florida Warrington College of Business Advisory Council, and is a past President of Gator Boosters, and serves on the College of Engineering Advisory Board. Mr. Johnson was named a University of Florida Distinguished Alumnus Entrepreneur of the Year in 2007 and received a Distinguished Alumnus Award in 2009.
John H. Dasburg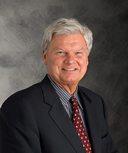 B.S. in Industrial Engineering 1966
John H. Dasburg is Chairman and Chief Executive Officer and co-owner of ASTAR Air Cargo, Inc. in Miami, Florida. He previously served as President and Chief Executive Officer of Burger King Corporation and ten years as President and Chief Executive Officer of Northwest Airlines, the world's fourth largest airline. He previously held positions with DHL Airways, Marriott Corporation and KPMG.
Mr. Dasburg received the 2001 Horatio Alger Award for Distinguished Americans and was a recipient of the Commercial Air Transport Laureate Award in 2001. He was named airline industry "Man of the Year" in 1994 by Travel Agent and has received numerous awards and recognitions of business distinction.
He holds a B.S. in Industrial Engineering, an M.B.A. and a J.D., all from the University of Florida. He has served on the University of Florida Board of Trustees and in 1998 he received the University of Florida Distinguished Alumnus Award.
Linda Parker Hudson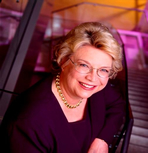 B.S. in Systems Engineering 1972
Linda Hudson was recently appointed Chief Operating Officer, BAE Systems plc, and President and CEO of BAE Systems, Inc. In this role, she leads a business that employs nearly 50,000 people across more than 130 sites around the world. She previously served as President of BAE Systems' Land & Armaments Operating Group. Prior to joining BAE, she enjoyed roles at General Dynamics, Martin Marietta, Lockheed Martin, Harris Corporation, and Ford Aerospace.
Ms. Hudson received her B.S. in Systems Engineering, with honors, in 1972. She is active in the alumni and athletic associations of the University and serves on the College of Engineering Advisory Board.
She has received numerous awards and recognition including the NDIA's prestigious "Firepower Award" and the National Infantry Association's "Military Order of St. Maurice." She has been referred to as the "first lady of defence" by the London Sunday Times and was recently named the 43rd Most Powerful Woman in Business by Newsweek. Finally, she was named a University of Florida Distinguished Alumnus Award winner in 2009.
Louis A. Martin-Vega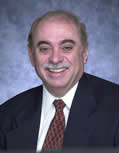 M.E. in Industrial and Systems Engineering 1973
Ph.D. in Industrial and Systems Engineering 1975
Louis A. Martin-Vega is the Dean of Engineering at North Carolina State University, with over 8,200 students, 900 faculty and staff and $120 million in annual research expenditures. Prior to joining NC State in 2006, he spent five years as the Dean of Engineering at the University of South Florida in Tampa, Florida. He has also served in various capacities at NSF, including Acting Head of the Engineering Directorate and Director of the Division of Design, Manufacture and Industrial Innovation, in addition to faculty positions at Lehigh University, the Florida Institute of Technology, the University of Florida and the University of Puerto Rico at Mayaguez. He served as the President of the Institute of Industrial Engineers in 2006-07.
He was inducted into the Pan American Academy of Engineering in 2002 and won the Hispanic Engineering National Achievement Award – Higher Education Category from HENACC. In 2007, Hispanic Business named him as one of its 100 Most Influential Hispanics.
Dr. Martin-Vega received his B.S. in Industrial Engineering from the University of Puerto Rico at Mayaguez, an M.S. in Operations Research from New York University and M.E. and Ph.D. degrees in Industrial and Systems Engineering from the University of Florida.
Glenn M. Renwick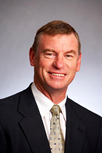 M.S. in Industrial and Systems Engineering 1978
Glenn M. Renwick has served as President and Chief Executive Officer of The Progressive Corporation, one of the largest auto insurance groups in the country, since January 2000. Under Renwick's guidance, the company has doubled its size to more than $14 billion in net premiums. Mr. Renwick joined Progressive in 1986 as its Florida product manager.
In 1988, he assumed the role of president of Progressive's Operating division, managing several Mid-Atlantic states before becoming president of the California division. He previously led the company's Consumer Marketing and IT groups before being named CEO.
Mr. Renwick holds an undergraduate degree in mathematics and economics from the University of Canterbury in Christchurch, New Zealand. He earned an M.S. in Industrial and Systems Engineering from the University of Florida in 1978.