Dear Friends,
This semester has brought a resurgence of activities in the department, including our research center operations, seminar series, student engagement events, and student chapter functions. This past August, Panos Pardalos, Ph.D., retired after an illustrious 30-year commitment to UF ISE and moved into a Professor Emeritus appointment and immediate past-director of our Center for Applied Optimization (CAO). Subsequently, Yongpei Guan, Ph.D., was appointed as the new CAO Director to serve alongside Bill Hager, Ph.D., a professor in the Department of Mathematics, and standing co-director of the Center. We also added a team of assistant directors for the Center, including Aleks Kazachkov, Ph.D., Hongcheng Liu, Ph.D., Xu Sun, Ph.D., and Yu Yang, Ph.D. The Center is embarking on establishing new research connections with departments around campus, delivering an optimization seminar series, and conducting focused workshops on continuous optimization and other topics.   
The department has continued our Industry Insights Seminar Series, organized by Randall Ledkins, ISE senior development officer. This series focuses on ISE alumni, who have emerged as "Captains of Industry." This semester, we hosted Scott Ellyson, co-founder and CEO of East West Manufacturing, which is one of the largest technology manufacturing companies in the U.S. We also hosted Bill Muir, a current founding partner in Steadfast Partners, an industrial technology advisor group. Muir transitioned from a highly successful career with Jabil manufacturing solutions, including serving as COO for the company. These industry seminars have provided our students with exceptional insight on a range of applications and types of positions/roles that they can pursue through an ISE career. 
Regarding our undergraduate program, this semester the advising team organized several "ISE Major Discovery" events for non-majors and/or exploratory students. The team also continued our InsideISE event for new majors to acquaint them with the revised curriculum and our focus areas in OR & Data Analytics, Production & Logistics, and Human Systems. Our student chapters of technical societies (IISE, INFORMS, SHS, SSE) have been active in organizing company information sessions (e.g., Deloitte, P&G), research panels with faculty, and distinguished alumni presentations, such as the Society for Health Systems hosting Trey Lauderdale, former founder & CEO of Voalte, a smartphone software solutions provider for supporting healthcare practitioner (HIPPA regulated) communications. We are also planning other unique and interactive sessions for undergraduate and graduate students in the future. 
ISE continues to grow and achieve through our faculty, including recruiting three senior hires and another new early career member with expertise including data science and OR, AI-enabled FinTech, responsible/ethical AI research, and prognostics in manufacturing. The department has more than doubled in size in the past 4.5 years and our new members have been making important contributions to ISE education in Florida and to ISE research. For example, this year three early career ISE faculty were recognized with fellowships, including Hongcheng Liu, Ph.D., as the new Lauderdale Faculty Fellow, and Mostafa Reisi, Ph.D., and Xiaochen Xian, Ph.D., as our new Cottmeyer Family Frontiers Faculty Fellows. We are proud of the accomplishments of these faculty and the fellowships represent well-deserved recognitions. We are optimistic for a further return of our curricular operations and co-curricular activities to a fully engaged level as we move from the pandemic to the endemic phase of COVID-19. We wish you and your families and organizations well in addressing similar challenges. We welcome your communications on experiences and successes in this regard. 
Sincerely and GO GATORS!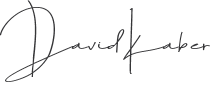 Dave Kaber
ISE Department Chair