The University of Florida Department of Industrial & Systems Engineering (ISE) welcomes two new faculty, Hamed Amini, Ph.D., and Minhee Kim, who will join the department this fall.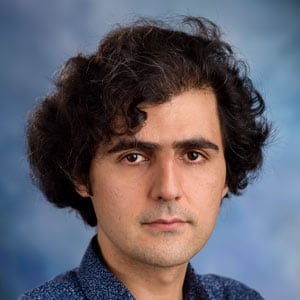 Hamed Amini, Ph.D.
Associate Professor
Hamed Amini, Ph.D., will join ISE as an associate professor in August 2022. Dr. Amini received his Ph.D. in applied mathematics from École Normale Supérieure in Paris, France. Before that, he received an M.S. in probability and finance from Paris VI University and a B.S. in applied mathematics and computer science from École Polytechnique. Since then, he has served as an assistant professor for the University of Miami, and most recently an associate professor for the Department of Risk Management and Insurance at Georgia State University.  
Dr. Amini's research interests include quantitative modeling in finance based on the need to understand and manage systemic and liquidity risks. His most recent work focuses on FinTech, machine learning, and blockchain economics. Dr. Amini is currently working on developing machine-learning tools to measure risks from dangerous structures in networks. In addition to his research, Dr. Amini has taught multiple courses in financial engineering, risk management, and mathematics among others at various universities.  
"The department continued its search in AI-enabled ISE applications, including FinTech and we have been fortunate to recruit Dr. Hamed Amini," said David Kaber, Ph.D., ISE chair. "Dr. Amini brings expertise in specific AI methods and applications, including graph neural networks for financial network analysis under crisis conditions. Dr. Amini will lead our new M.S. in Financial Engineering program development. The department plans to make additional faculty hires in this area in the future."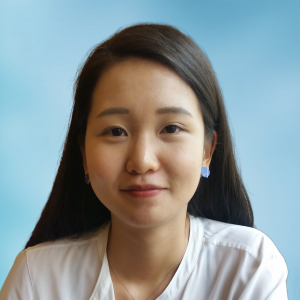 Minhee Kim
Assistant Professor
Minhee Kim will be joining ISE in the fall as an assistant professor. Kim is expected to receive a Ph.D. in industrial and systems engineering from the University of Wisconsin-Madison in Summer 2022. Kim holds an M.S. in statistics from the University of Wisconsin-Madison and a B.S. in industrial and management engineering from Pohang University of Science and Technology in South Korea.  
Kim's research focuses on data analytics for status modeling, inference, and prediction in smart and connected systems with applications in advanced manufacturing, nuclear energy, and healthcare. She has collaborated with many scholars and practitioners in nuclear engineering, computer engineering, mechanical engineering, and statistics. In addition, Kim has several published papers in top journals such as the Institute of Industrial and Systems Engineers Transactions and the Journal of Quality Technology. She has also received various awards and accolades such as the Gilbreth Memorial Fellowship. 
"UF ISE has a developing methodological area in quality, statistics, and reliability (QSR)," Dr. Kaber said."Minhee Kim will be an outstanding addition to our QSR faculty with a focus on machine learning methods for prognostics in advanced manufacturing and other related applications. I am very excited to see the future synergy among our faculty and with other units around campus, including Mechanical & Aerospace Engineering, the Nuclear Engineering Program, and the Nelms Institute."