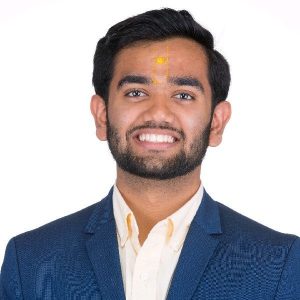 Tilak Patel, a recent graduate from the Department of Industrial & Systems Engineering (ISE) at the University of Florida (UF), passed away in December of 2020.
"Tilak was a bright light in our program. He always had new ideas for how the department and program could be better and stronger. His commitment to ISE through the Ambassadors and his energy for the future of the department had a significantly positive impact on many other students," said David Kaber, Ph.D., chair of the Department of Industrial & Systems Engineering.
Tilak will be fondly remembered as a very active student in the department and how he played an integral role in departmental initiatives and events. He served as an ISE Ambassador from 2018-2020 and co-directed the annual ISE Career Fair in Fall 2019. He also served as the Web Administrator for the UF Institute of Industrial and Systems Engineers and was a member of the Society of Health Systems Engineers.
Outside of the ISE department, Tilak was a Career Ambassador for the UF Career Resource Center, where he consulted with undergraduate and graduate students on career decisions and worked with the Student Government Association.
In addition to his coursework and extra-curricular activities on campus, Tilak had the opportunity to intern at The Home Depot, Inc., for three summers in a row working on a variety of teams with different responsibilities, once as a Systems Reliability Engineering and twice as a Product Manager.
After Tilak graduated in Spring of 2020, he went on to accept a position as a Strategy Consultant for Protiviti in Atlanta, Ga., where he could be close to his mother and sister.