Dear Friends and Colleagues:
This message comes at a time when, like you, we have spent the last year adapting to new and pressing challenges. Today, the university and the entire country is addressing the process of vaccination for the COVID-19 virus. Despite the persistent pandemic conditions, the students and faculty have continued to make important contributions to the ISE discipline and thereby the research profile of the department and college.
Recently, UF held the 2021 Undergraduate research symposium. The ISE Department had three outstanding undergraduate researchers participate in the event with ISE faculty advisors addressing a broad range of topics. Related to these specific student research contributions, department undergraduate research participation has seen a dramatic increase of 76% from 2018 to 2021. These research opportunities have been invaluable to our students as in-person internships and co-ops changed wildly due to the pandemic conditions.
Our department has also seen substantial research growth during the past year. Department research awards passed the $4M mark in March 2021 and we are trending for the highest annual expenditure level since 2015. These positive outcomes are attributed to faculty submitting more proposals and also achieving elevated levels of success in funding competitions across different agencies. The importance of these awards is the opportunity to grow our Ph.D. program and to generate additional scholarly contributions in department thrust areas, including data and operations research, health and human systems engineering, and production and logistics systems.
Finally, the department is in the process of responding to the new UF AI initiative. We are hiring two new professors in ISE applications of AI for equitable and fair algorithm development as well as AI for FinTech and blockchain applications. The department is also currently conducting five funded AI research projects with topics ranging from algorithms for training massive AI models for network-wide traffic anomaly warnings to deep learning navigation applications with synthetic aperture radar image data. We are also implementing data analytics and AI-related coursework across all degree programs. Our future objectives are to create a new multidisciplinary research center on equitable AI algorithm development and information support systems in collaboration with the UF Engineering Leadership Institute. We also plan to develop a new research thrust in AI for FinTech (joint with the UF Warrington College of Business), including use of UF's HiPerGator AI supercomputer for running computational experiments on diffusion and financial instrument models. Upcoming department curriculum developments include a new data analytics track as part of our bachelor's degree, a data and AI concentration in our MS program, and multiple data analytics courses at the Ph.D.-level that will also be included in a new "AI in FinTech" certificate.
As always, we take pride in the progress of our students, faculty and staff and enjoy reporting positive outcomes for the department and college to the Gator Engineering family and the ISE community. Please don't hesitate to reach-out with your points of pride and good news to share with the department. We greatly appreciate your continuing engagement and support of UF ISE. We wish you and your family health and safety as we all steadfastly emerge from the pandemic.
Best regards and GO GATORS!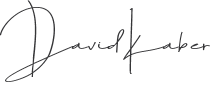 Dave Kaber
ISE Chair