Dear Friends and Colleagues:
As you read this newsletter, the COVID-19 virus has affected over 160 countries and has had a substantial impact on our daily lives and the health and welfare of many. Of course, we at the University of Florida Department of Industrial & Systems Engineering wish you and your families health and safety during this time of social distancing, shelter-in-place, and stay-at-home orders.
UF and COVID-19
UF's response to COVID-19 has been extensive, including a 100% transition to online instruction as students study from their homes. As a result, faculty and staff have moved to working from home while using virtual tools for communication and coordination of operations. The faculty have undertaken "crash courses" in how to use online meeting and video recording tools for hosting and capturing lecturers. We are also implementing the use of digital exam proctoring systems that allow students to take quizzes and exams from any computer with a camera. These systems use artificial intelligence to monitor and analyze eye movements, physical movements and speech to ensure the integrity of exam processes. Given the extreme learning conditions for students, the University is in the process of setting a policy for pass/fail grades for all undergraduate courses for the Spring 2020 semester. Our graduate students are continuing with their research off campus and in their homes. The faculty have encouraged research lab teams to maintain interaction with regular online work and social meetings. We also have faculty in our health systems engineering area who are collaborating with UF College of Medicine faculty to develop discrete-event simulations of patient flows at UF Health/Shands Health to predict hospital demands and resource needs.
Bright Lights
Despite all of the trials and tribulations, there remain some normal aspects of University-operations, including recognizing the accomplishments of our outstanding students and faculty. This semester, there have been a number of accolades for ISE undergraduate students, including:
A UF ISE student team won second place in the Society of Health Systems FlexSim Model Building Competition at the 2020 Healthcare Systems Process Improvement Conference.
Danielle Grosse was selected for the UF Hall of Fame for the Class of 2020.
Two UF ISE students (Chase Jones and Ewa Wiercicoch) won first and second place in the IISE South East Regional Conference case competition.
In addition, our faculty have received a number of recognitions and opportunities:
Elif Akcali, Ph.D., received the HWCOE 2020 Faculty Award for Excellence in Innovation.
Mengyu Li, Ph.D., received a "Great Teaching for New Faculty Certificate" from the UF Center for Teaching Excellence
Xiang Zhong, Ph.D., was selected for the "Faculty Success Program" through the National Center for Faculty Development and Diversity. She was also nominated for the "Excellence Award for Assistant Professors"
Keep in Touch
At times like these, I believe it is important for all of us to have some sense of normalcy and to continue to seek joy in our lives and to share in the joy of the accomplishments of others. Even though the challenges and impacts of the pandemic demand the utmost attention, I encourage everyone to reach-out to the department (friends@ise.ufl.edu) whenever you can to share with us any moments of caring, achievement and joy that you may be experiencing at this time. For as much as we love to share the good things that are happening for aspiring Gators and our faculty, we also take great pride in the achievements of our alumni and our colleagues throughout the ISE community.
Best regards, stay well and, as always, GO GATORS!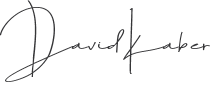 Dave Kaber, Ph.D.
Chair, Department of Industrial & Systems Engineering