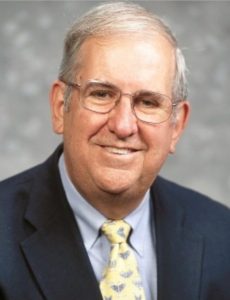 Michael Edward Thomas, former chair of the Department of Industrial & Systems Engineering (ISE) at the University of Florida (UF), passed away on November 23, 2018.
After receiving his Ph.D. in operations research from Johns Hopkins University, Thomas joined the UF ISE department in 1965 as a faculty member. He became chair in 1973 and played a crucial role in the development of the department with his focus on recruiting top talent.
From 1978-1989, Thomas served as chair of the School of Industrial & Systems Engineering at Georgia Tech where he eventually rose to serve as provost and vice president of academic affairs.
In addition to his successful career as an administrator, Thomas also was a leader in ISE. He served as the President of the Operations Research Society of America, was elected a fellow of both the Institute for Operations Research & the Management Sciences and the Institute of Industrial Engineering, as well as headed the Industrial Engineering society.
Thomas is survived by his wife, Patricia Ann Thomas, along with five children, twenty-two grandchildren and seven great-grandchildren.