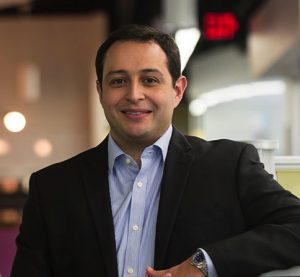 Gainesville, FL: Trey Lauderdale, Founder and CEO of Voalte, ISE alumnus, and recipient of the College of Engineering Outstanding Young Alumni award, recently shook the mobile health industry with the announcement of Voalte Labs, an innovation incubator for future products.
"We're excited to open an offsite lab where our engineers will focus exclusively on future-facing technologies," said Lauderdale. "By forecasting 24 to 36 months out, Voalte will be in a unique position to help our customers stay ahead of rapid changes in the marketplace."
Voalte Labs will be lead by Don Fletcher, Ph.D., Chief Scientist at Voalte and former Senior Engineering Manager at Google Voice.
"The model we're adopting is that of an independent development unit, also known as a skunk works, which was pioneered by Lockheed Martin and IBM, and championed by management consultant Peter Drucker," said Fletcher. "Using this model, we can innovate rapidly and bring products to market quickly, away from the typical distractions at company headquarters."
In addition to Trey Lauderdale, several ISE alumni hold key leadership positions at Voalte including Alex Brown as Manager of Strategic Alliances and Guillermo Moratorio as Implementation Launch Manager.
About Voalte 
Voalte develops smartphone alternatives that simplify caregiver communication. As the only company to offer a comprehensive Mobile Communication Strategy, Voalte enables care teams inside and outside the hospital to access and exchange information securely. Voalte customers benefit from a solid smartphone infrastructure that supports their existing systems and expands to accommodate future technologies.
Founded in 2008, Voalte is a privately held company based in Sarasota, Florida. Over 35,000 caregivers use Voalte products every day. For more information, visit voalte.com or follow @Voalte on Twitter.