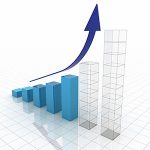 Gainesville, FL: A recent report from the "University of Florida Doctoral Education Improvement Plan Committee" to the Provost and President of the University rated the Industrial and Systems Engineering doctoral program in the top ten of all such programs at the University of Florida.
The report focused on measures such as selectivity, yield, time-to-degree, attrition and completion rates, mentoring practices, and placement measures. It also noted that  the selected programs were "recommended for increased funding through university resources."
The report lauded the department's high rankings, selectivity, and yield, while noting that students are expected to be "very productive". Additionally, it states that the ISE program is "well positioned … to enhance the reputation of the College of Engineering and UF."
Programs in Agricultural and Biological Engineering, Biomedical Sciences, Chemical Engineering, Chemistry, Clinical and Health Psychology, Mass Communications, Materials Science and Engineering, Microbiology and Cell Science and Statistics were also named among the Top 10 programs at UF.