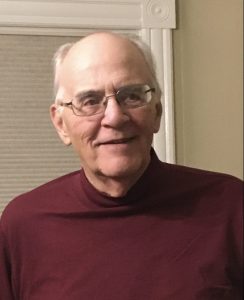 Donald W. Hearn, Ph.D., Professor Emeritus of the Department of Industrial & Systems Engineering (ISE) at the University of Florida (UF), passed away on July 9, 2021, in Pinehurst, NC.
Dr. Hearn received a bachelor's degree in physics from the University of North Carolina, where he was named a Morehead Scholar. He then went on to receive both a master's and a doctorate degree in management science and operations research from Johns Hopkins University. In 1971, Dr. Hearn joined the faculty of the Department of Industrial & Systems Engineering at the University of Florida. From 1976 to 1978, he worked at Mathematica in Princeton, NJ on Department of Transportation-sponsored research on large-scale traffic flow and network aggregation methods.
In 1997, Dr. Hearn became the chair of the Department of Industrial & Systems Engineering at the University of Florida and remained in this role until he retired in 2007. During his time in academia, Dr. Hearn's research activities focused on applied optimization and transportation science. He is best known for his work on the development of efficient algorithms for models that arise in urban traffic assignment, urban water management, and sports management.
In addition to teaching at UF, Dr. Hearn taught at the Massachusetts Institute of Technology, as well as instructed courses at the University of Rome and the Royal Institute of Technology in Stockholm.
Dr. Hearn was elected as Fellow of the Institute of Operations Research and Management Science in 2004, and from 2007-2012, he served as a program manager for Optimization and Discrete Mathematics at the Air Force Office of Scientific Research. In addition to this, Dr. Hearn also served as co-program manager and consultant for Service, Manufacturing, and Operations Research at the National Science Foundation. Dr. Hearn authored and co-authored many articles and books, and was the founding editor of OPTIMA, the newsletter of the Mathematical Programming Society.
Dr. Hearn was a colleague and friend to many faculty and staff in the UF ISE Department, as well as a highly valued mentor and leader in the ISE field. He will be missed and fondly recalled by ISE Gators everywhere and the ISE community.