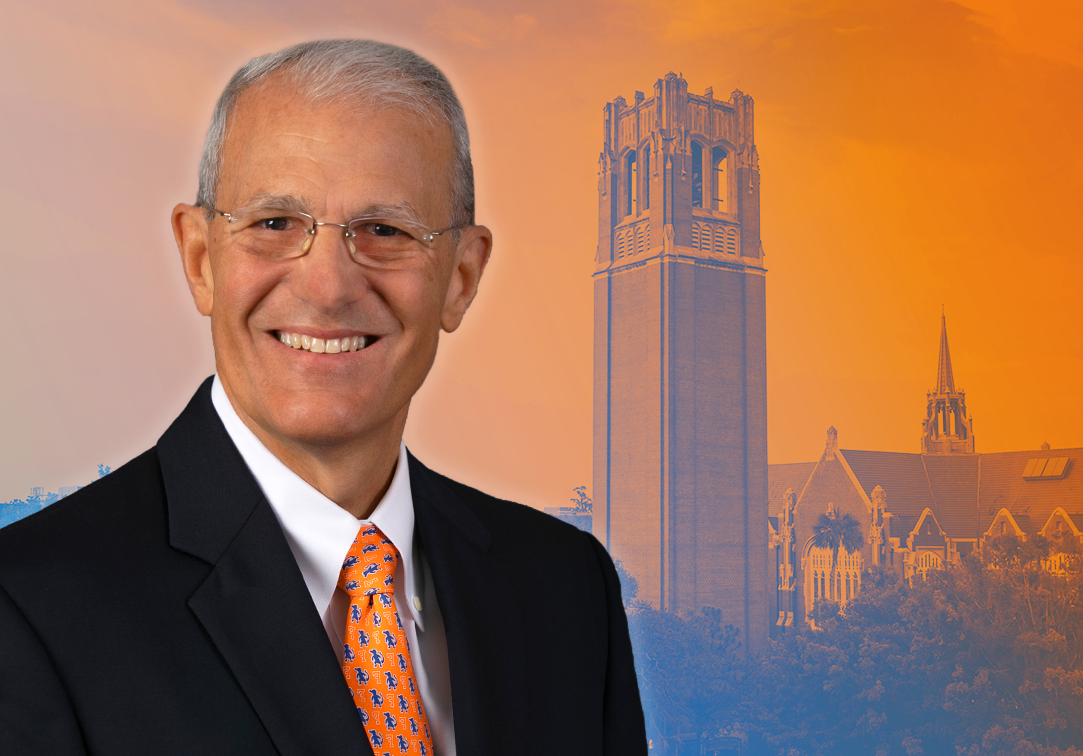 UF Industrial & Systems Engineering (ISE) alum, Carlos del Sol (BSIE '72) has dedicated years of time and service to both the Herbert Wertheim College of Engineering and the Department of Industrial & Systems Engineering.
Mr. del Sol believes giving back is only a small token of gratitude for an institution that has given him so many great opportunities throughout his life.
Mr. del Sol chose UF because of its top-tier engineering program. He decided at a young age that he wanted to pursue engineering, and during the space race leading to the first moon landing in 1969, he thought aerospace engineering would be the best fit. However, after working one summer for a manufacturing facility that re-built airplane parts, he became more interested in manufacturing operations. When he returned to UF in the fall, he quickly changed his major to ISE.
After graduation, Mr. del Sol went to work for the General Electric Company. For the next 15 years, he assumed a variety of different leadership roles in manufacturing, engineering and logistics. In 1988, he went to work for the Campbell Soup Company as the Director of Advanced Engineering Systems and worked there until he retired as the Vice President of Global Engineering Systems in 2011.
Despite a busy schedule and growing career, Mr. del Sol and his wife, Olga (BAE '74) have always been eager to give back to UF in many ways.
"I fully recognize that without the engineering education I received at UF, I would not have reached my professional success. This is what motivates me to give back. I also recognize that mentors have been extremely influential in my career. So, one of my goals in my retirement is to share my experience and expertise with other individuals, including students, faculty and staff, and to help them achieve their personal and professional goals," said Mr. del Sol.
Mr. del Sol has served as a guest instructor for the UF Engineering Leadership Institute for many years and has given many seminars on leadership development and how to take essential steps to achieve a successful career.
In addition to mentoring students, Mr. del Sol has also served on the Dean's Advisory Board and the ISE Advisory board, where he is currently the chair. In these roles, he has witnessed first-hand the immense amount of growth that the Herbert Wertheim College of Engineering has experienced over the last few years.
"It is quite impressive to see what Dean Abernathy and the college have accomplished in such a short amount of time. I have seen the growing number of enrolled students, faculty and research dollars, as well as the development of the brand-new Herbert Wertheim Laboratory for Engineering Excellence, which was just a vision many years ago, and I have watched it evolve into something that will have a tremendous impact on every engineering student that comes to UF in the future."
There is no doubt that Mr. and Mrs. del Sol's philanthropic spirit stems from the gratitude they have for UF and the world-class education they received that allowed them to confidently enter the workforce and create success for themselves. They believe it is important to give back what you can, and that there is no gift too small.
"There are so many different ways for alumni to get involved at UF. The first step I would recommend would be to join the UF Alumni Association, and get involved with a local Gator club in your city. Both are great ways to gain exposure. You can also reach out to any department chair and let them know you would like to support the department in some way. Take a look at the college or department website to find out what's going on in the department and if there are any activities you can get involved in. Offer to speak at a seminar or participate in an information session with students. Get involved in campus recruiting for your company. The more exposure you have, the easier it is to get involved."
In addition to serving on the boards, Mr. del Sol gives guest lectures and gives annually to multiple college initiatives. He encourages young alumni to be creative in the way that they give back to their college institutions.
If you are an UF ISE alum and are looking for ways to get involved with the department, visit our website for more information.