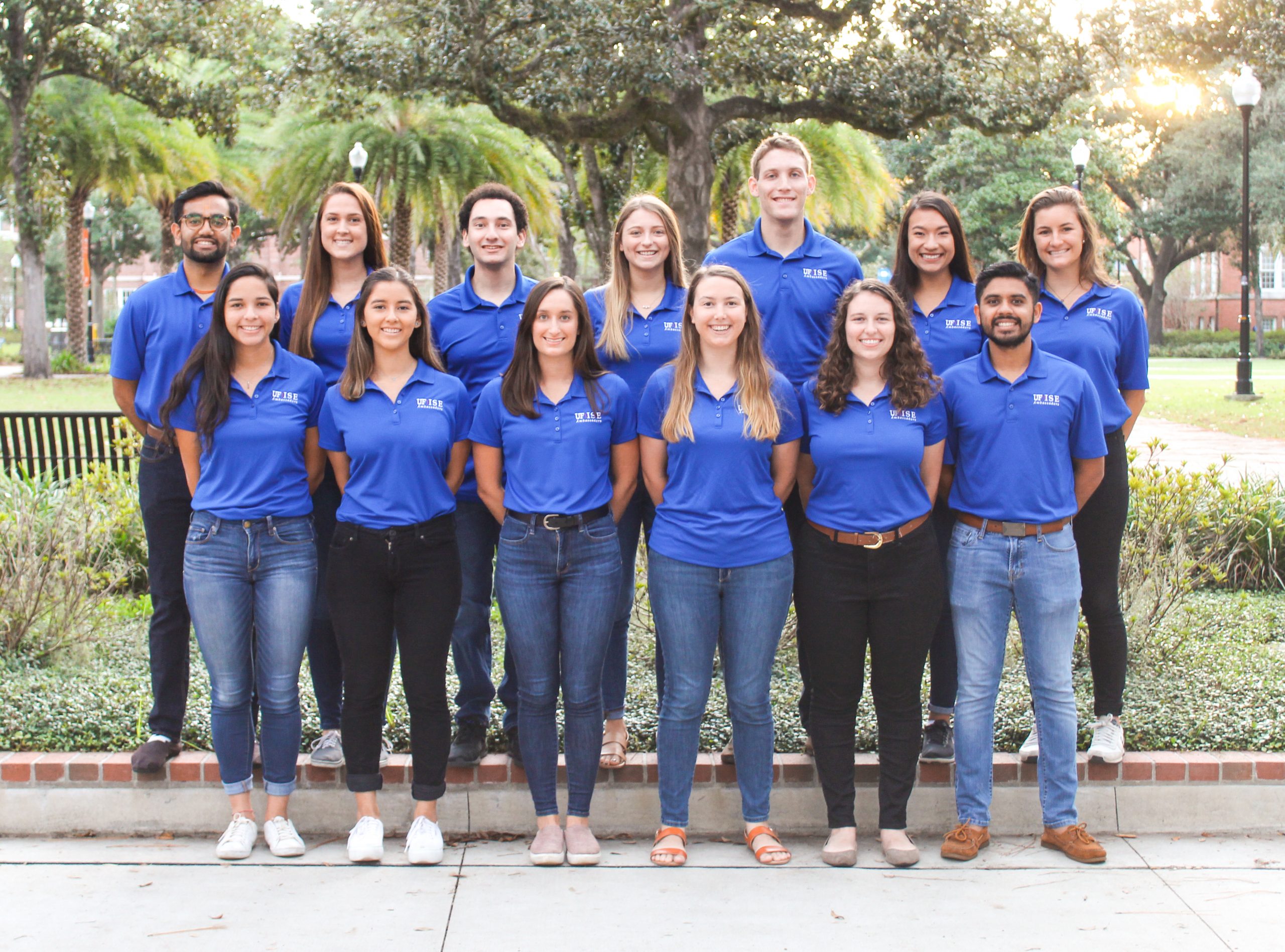 This year has brought incredible challenges to people all around the world. However, despite the limitations that COVID-19 has placed upon the lives of everyone, thousands of people have risen to the challenge to adapt to this new normal and continue to prevail during difficult times.
The UF Department of Industrial & Systems Engineering (ISE) faculty, staff and students are among those who have taken this pandemic as an opportunity to reinvent the way faculty teach, students learn and how they interact and feel connected with UF.
The ISE Career Fair is one of the events that posed a challenge to the undergraduate students who are tasked with running it. The career fair is a great opportunity for companies to meet with students and alumni to recruit for internships and full-time positions. For the last three years, the annual event has been held in-person, but due to safety precautions and limitations on gatherings, the reality of a face-to-face event seemed unlikely.
This setback did not hinder this year's ISE Career Fair Directors, Ava Chandler and Noah Shever, who shifted into high gear to come up with other opportunities for ISE students to connect with top companies.
"We felt that it was important to still provide an opportunity for students to network with company recruiters, as the Career Fair is a huge source of internships for ISE students every year," said Shever.
One major concern was whether or not companies would be in the position to hire during the pandemic. Wanting to remain sensitive to companies' limitations while still providing students the chance to make connections with recruiters, Chandler and Shever developed a way for companies to reach out to ISE students in their own time and on their own terms.
With help from the ISE department, Chandler and Shever developed the ISE Student Resume Database. This database featured hundreds of ISE students and was filterable to fit companies hiring needs. This way, top companies such as Harris and Crowley Maritime could review the database and follow up with candidates when they were looking to hire.
As the spring semester approaches, Chandler and Shever are working on offering a week-long career enrichment workshop for students, packed with company recruitment and information sessions, as well as career tip events. These workshops will discuss a variety of topics such as resume building and virtual interviewing.
"The combination of development and recruiting opportunities will provide the students a diverse experience to develop professionally and open career opportunities. We expect a large student participation rate and feel that this can be continued in the future," said Chandler.
This event will be primarily run by the UF ISE Ambassadors, a student organization with a focus on promoting the department and serving as liaisons to outside constituents. They will schedule all sessions and run the virtual events via Zoom.
The UF ISE Spring 2021 Career Fair will run the week of January 25-29. If you are interested in learning more about this event, please visit the ISE Career Fair website.