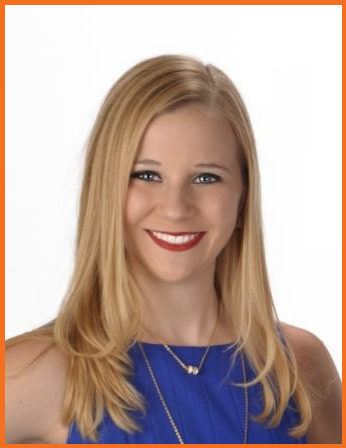 For some, taking a leap of faith and going to work for a startup company can be extremely unnerving. However, Heather Sherlock believes taking risks can benefit in long-term career success.
Sherlock (BSISE '07) is currently Head of Global Logistics and Distribution for Uber Technologies, Inc. In this role, she is a constant problem-solver, with a lot of her work centering around international trade law and moving supplies around the globe, all while remaining cost efficient.
Sherlock excelled in math and science and found an interest in supply chain and manufacturing at a young age. She was fascinated with her father's career in Silicon Valley and his work for technology companies, some of which manufactured silicon wafers for producing semiconductors. Heather watched his career progress from Compaq Computers to Hewlett-Packard, Ecolab and more.
"I just fell in love with what he did. He solved all of these global problems that no one knew existed. Everyone would be fascinated with the latest model of a computer, but none of my friends cared where it came from or how it got there. It was just so interesting to me that there is this segment of every company [Supply Chain & Logistics] that no business can run without, that function no one pays any attention to," said Sherlock.
Her early exposure to engineering and her natural talent in math and science made it clear which direction her career should take, and when it came time to decide on where to attend college and expanding her technical skills, Sherlock had two major criteria.
"I knew I wanted to find a school with a top tier engineering program and super competitive football," she said. "Based on these two things, the University of Florida was the obvious choice."
Sherlock recalls her undergraduate experience at UF as some of the best years of her life. While she was working towards a bachelor's degree in industrial and systems engineering (ISE), she also witnessed a monumental time in UF's history. The community on campus was constantly buzzing as Florida was rising to the top in several sports, including bringing home one national championship title in football and two in basketball during the course of Heather's four year's at UF.
After graduating from UF, Sherlock entered the workforce right away to gain a few years of industry experience before attending Penn State for her MBA.
However, her latest career move was a little more risky than past ones. In 2016, Sherlock took a position with Uber Technologies, Inc., a ride hailing company that offers a variety of services, from ridesharing to food delivery. At the time, Uber was a relatively new startup and while accepting a position with a younger company could feel scary for some — for Sherlock, it was the most beneficial choice.
"I knew I was taking a gamble, but I also understood that the opportunities for growth at a startup were exponential," said Sherlock. "There isn't always a set path, which worked out well for me. I thought even if it doesn't work out, it would've still been an opportunity of a lifetime to say that I worked at a startup and I took that risk."
Although it may seem precarious, Sherlock encourages young graduates, who are looking to make their first career move, to take a chance while they are young. She recommends considering the immense growth opportunities that come with going to work for young startups.
"One of my very first mentors told me that the three things you are looking to gain at the start of your career are experience, exposure and opportunity," said Sherlock. "If you chase the experience, the success will eventually follow."
Although the day-to-day priorities of Sherlock's roles and responsibilities are ever-changing, she credits much of her ability to juggle industry problems to her undergraduate education in ISE.
"The ability to boil down complex problems into solvable, bite-size pieces is infinitely valuable. To be able to look at the entire system and know how to divide it up to make it manageable for my team, so that we can still meet deadlines, is a very important skillset that I learned while I was at UF," said Sherlock.