Dear Friends:
As you receive this newsletter, the department is in the midst of celebrating our 85th Anniversary. In March, we held an anniversary and awards event with our distinguished alumni and student scholarship recipients. We have inducted two new members into our UF ISE "Alumni Hall of Fame", including Chuck Frock (BSISE '71) and Stephanie Stilson (MSISE '05). Both Chuck and Stephanie have had exemplary careers, including Chuck's work in healthcare through FirstHealth (of the Carolinas) and Stephanie's work in information technology for space exploration at NASA. We are fortunate to have such incredible people as alumni and we celebrate their achievements.
In addition, the department has awarded 15 undergraduate scholarships (totaling over $11K) and 11 graduate scholarships (totaling over $13K) to outstanding ISE students. Support for these scholarships comes from endowments established by dedicated alumni, the ISE Young Alumni Advisory Board (YAAB) and the department. Our undergraduate, masters and Ph.D. students will take advantage of this support beginning in the Fall 2019 term.
A look forward
This year, we are taking a look forward to what the next 85 years can be for UF ISE and how we can build on a strong legacy in research, teaching and service to the ISE discipline. We remain focused on our vision, "to be a resource for comprehensive ISE education and research training as well as an engine for scientific contributions with societal-level impact." To this end, we continue to expand our tenure-track faculty in the areas of applied operations research and data analytics. We recently hired three new assistant professors, including Drs. Mostafa Reisi-Gahrooei (from Georgia Tech), Xu Sun (from Columbia University), and Xiaochen Xian (from the University of Wisconsin-Madison). These new faculty bring expertise in big data analysis and modeling for systems monitoring, reliability and quality control, as well as stochastic modeling and optimization with a focus on healthcare. We are also in the process of making additional human-systems faculty offers with the expectation of 20 permanent faculty in Fall 2019. We believe this investment by the college and department will allow us to develop center/institute level research activity in several thrust areas of the Department.
Related to this faculty expansion, we continue to grow our graduate program with 2019 yielding nearly double the number of Ph.D. applicants received in 2018. We have created a new "Early Ph.D. Student Award" (EPSA) Program and "Collaborative Research Seed Funding" (CRSF) Program. The EPSA program supports recruiting of top-quality Ph.D. students from around the world. The CRSF program fosters development of ISE faculty research across subdisciplines within the department. We expect these programs to elevate our Ph.D. student supervision and external research funding to new levels for the Department.
New themes for the Department
With our vision in place and substantial progress in hiring and growth of our student body, we seek to identify how we can grow from where we have been and where we are now. We believe that a further focus on our students and alumni is essential to taking the department to a higher level of contribution to ISE and society. We have established four thematic challenges for the Department (https://www.ise.ufl.edu/news-events/events/85th-anniversary/ ) to lead us into the next 85 years, including:
Elevating Our Curriculum to New Levels – We are creating a new foundation as part of our undergraduate curriculum by linking engineering core courses to ISE option courses. We are defining a core that addresses contemporary demands of industry and promotes student success in the job market.
Specializing in Technical Excellence – We are offering more electives in specialized areas of ISE (e.g., health systems, human systems, etc.) to allow students to define concentration tracks within their degree programs. This approach will strengthen student technical skills for research and industry work in a broad range of domains.
Emphasis on Diversity for Innovation and Decision Making – We are actively recruiting to achieve diverse and inclusive student and faculty populations. Our program brings together persons with a broad range of background experiences and knowledge, which improves the quality of decisions we make regarding program content and research.
Transforming Our World through Alumni – The success of our alumni directly reflects the quality and caliber of our academic programs. We are identifying UF ISE alumni leaders in industry and academia. We are identifying UF ISE alumni, who are transforming the way people work and pursue leisure to promote the quality of life. These alumni represent examples for our students to envision themselves in various careers and to set paths for success.
With these thematic challenges in mind, we seek your help and support of the Department in achieving our goal of providing students with technical competence and specialization in ISE, capabilities to excel in multicultural and multidisciplinary teams, and the capability to see themselves as successful industrial and systems engineers in the future. Our senior capstone design course is a key part of UF ISE student training. If you have ideas for student project teamwork or might be interested in sponsoring a project as part of the course, please contact Dr. Katie Basinger at katie.basinger@ise.ufl.edu . In addition, if for any reason, you may be visiting Florida this summer, please consider including UF and the Department in your itinerary! We would welcome the opportunity to speak with you about our vision and themes for enhancement and to hear your feedback and ideas. Please note that you can also communicate directly with the Department via our UF ISE Friends email address ( friends@ise.ufl.edu ) at any time. As we progress through this milestone anniversary year, we will keep you abreast of our other celebratory events and achievements of the department faculty and students.
Thank you for your continuing interest and support of UF ISE and Go Gators!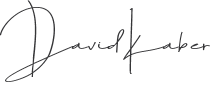 Dave Kaber
Chair, Department of Industrial & Systems Engineering