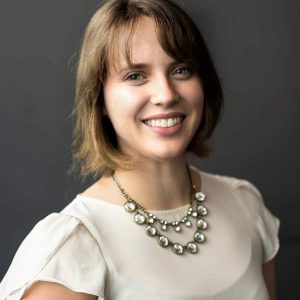 University of Florida Industrial & Systems Engineering student Ellenor Weinbel is one of the recipients of this year's Thomas O. Hunter Engineering Leadership Scholarship Award. She was one of five students awarded the $2,000 scholarship.
The scholarship is awarded by the Engineering Leadership Institute.
"She excelled in our Engineering Leadership course," said Bill McElroy, assistant director for ELI.  "She also embraced the concepts and messages obtained through completion of our Engineering Professionalism and Ethics course."
Some ELI courses are required for the ISE curriculum, while others were electives.
"They gave me an extra boost in my skill set," Weinbel said. "Innovation really taught me to think outside of the box, and broadened my horizons on how I think about engineering."
Weinbel is a fifth-year student who will take a job at Proctor & Gamble with its health, safety and ergonomics committee after graduating in April.
"As a group fitness instructor [with UF Recreational Sports], health and wellness and preservation of that is very important, so I want to use my engineering background in that eventually," Weinbel said.
Pursuing leadership opportunities is important to her as a way of giving back to the department that is providing her with the skills to succeed professionally.
She has been involved in several student organizations; she serves as president for Institute of Industrial and Student Engineers.
"I would say that I've learned different things from each one… [In] Engineering Ambassadors I've gotten the opportunity to have a lot of impact in a lot of different areas, in and out of the college," Weinbel said. "One of the things we do most is give tours of the College of Engineering. That's very exciting to say that I made a little bit of an impact on someone's life by convincing them to come here, and be a Gator Engineer."