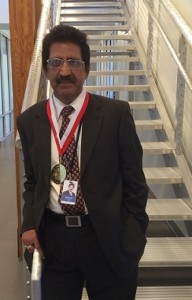 Governor Rick Scott traveled to Gainesville on Thursday to announce the grand opening of software company Optym's new corporate headquarters. The company has offices in four countries and currently provides 80 jobs in Gainesville. It plans to add 100 more jobs in the next five years.
UF Industrial & Systems Engineering professor Dr. Ravindra K. Ahuja founded Optym in 2000 and is President and CEO. Since 2004, the company has been located in the Gainesville Technology Entrepreneurship Center.
Read more about Governor Scott's visit and Optym at Gainesville.com and watch video of his address at WCJB.com.