GAINESVILLE, FL: Optym, formerly Innovative Scheduling, recently announced an expansion in Gainesville, adding one hundred jobs and a capital investment of nearly $5 million. Founded in 2000 by Industrial & Systems Engineering professor Dr. Ravindra K. Ahuja, Optym provides planning software to major logistics companies such as CSX, Walmart, and Toyota.
"Gainesville was a perfect place to start our company due to the terrific pool of talent coming from the University of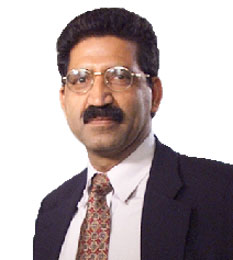 Florida, as their engineering programs are regularly recognized as some of the best in the nation," said Ahuja in a press release. "As the company grew, we opened offices in other cities that are similar to Gainesville. They offer amenities, beautiful surroundings, rich cultural offerings, a pleasant climate and a low cost of living. So it made perfect sense that this significant expansion would happen where it all started in Gainesville."
"It is great news that Optym will create 100 jobs for Gainesville families," said Florida Governor Rick Scott in the release. "With the help of businesses like Optym, we are continuing to build an opportunity economy in Florida. Let's keep working so Florida families and businesses have every opportunity to succeed and invest in their future."
About Optym
Optym is a leading provider of advanced analytical solutions to Fortune 500 companies in the field of transportation and logistics. Founded as Innovative Scheduling in 2000 by academician Dr. Ravindra K. Ahuja, the firm consists of highly skilled professionals with offices in three countries and serves global clients in the railroad, mining, airline, shipping/distribution, trucking and intermodal transport industries.