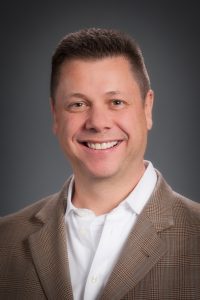 For Mike Rosenbloom, taking a leap of faith propelled his career to new heights in the professional services industry.
Rosenbloom (BSISE '88), CEO of Lemongrass Consulting, a software-enabled services provider that helps companies migrate applications and information to the cloud, wasn't sure where he wanted to take his career or what industry he wanted to be in.
When Rosenbloom was completing his undergraduate degree in industrial and systems engineering (ISE) at UF, he took advantage of every opportunity available to him. This included participating in undergraduate research with an ISE professor and even an internship with FritoLay. These experiences gave him exposure to many different industries, making it difficult to select just one to pursue upon graduation.
"I remember having several offers coming out of college, but I wasn't sure which direction I wanted to go in. I had an offer from a company called Arthur Andersen, which later became Andersen Consulting, which I hadn't heard of before. The company was predominately doing technology consulting, and what interested me about that was I didn't necessarily need to decide what industry I wanted to be in, because in the consulting business you are in whatever industry your client is in. I got exposure to lots of different industries and clients, and it gave me the opportunity to discover the areas that I was most interested in," said Rosenbloom.
At the time, the opportunity seemed more like a stepping stone, but no matter what business venture Rosenbloom tried next, somehow, he always came back to the professional services industry. Over the course of several years, Rosenbloom joined forces with a family member to run a manufacturing company and later started his own consulting firm known as Adjoined Consulting. A few years later, Rosenbloom found himself back at Andersen Consulting, now known as Accenture, where he served as the Managing Director of Intelligent Cloud and Infrastructure for the Communications, Media & High-Tech operating unit in North America for seven years.
In July of 2019, Rosenbloom retired from Accenture and was ready for his next adventure when he received a call from a colleague (and fellow UF ISE alum) asking him to be the CEO of a consulting company called Lemongrass. This was a once in a lifetime opportunity that Rosenbloom knew he could not say no to. It was as if all of his career ventures, whether successful or not, had led him right to becoming a CEO. Suddenly, the decision he made to join a small consulting firm right out of college seemed like the right choice all along.
Lemongrass helps companies move and operate their SAP systems in the public cloud. This alleviates the cost, pressure and stress for companies to run an internal data center and gives them the confidence that their systems are secure and accessible and can leverage the most advanced cloud capabilities to accelerate business innovation. As CEO, Rosenbloom utilizes many skills he gained during his undergraduate experience at UF. The ability to understand how to solve complex problems, he says, is extremely useful in just about any industry or role he's been a part of.
"In my Engineering Economy course, we learned how to solve problems through certain math skills and algorithms. Most people use calculators to figure out the answer, but it's nice to understand the principle behind these answers, and if I ever need to take a pencil and paper and figure it out by hand, I have the confidence and knowledge to back up my findings. In that sense, I truly feel like the industrial and systems engineering curriculum sets people up for success," said Rosenbloom.
His advice for future Gator Engineers is to take advantage of as many opportunities as you can while completing your undergraduate degree.
"Whatever you can do to differentiate yourself is always helpful. Whether that's participating in a research program or an internship, or having some form of specialization under your belt, do whatever you can to make yourself stand out amongst the crowd," said Rosenbloom.
For Rosenbloom, it was this mindset and his ability to take a risk in his career that led him to the success he has experienced today.