Dear Friends and Colleagues: 
This fall term brings to a close a year filled with many changes and new developments for the department. The rapid expansion of our faculty continues, two senior faculty retired, the Outreach Engineering Management (OEM) Program is celebrating an anniversary, and our new members continue to make major strides in research and to achieve important accolades. 
The Provost and the Dean have continued to support ISE with four new faculty positions, including two focused in artificial intelligence-enabled ISE for health and human systems, and FinTech applications, and two other positions in optimization and production and manufacturing.  
This semester, Panos Pardalos, Ph.D., and Suleyman Tufekci, Ph.D., retired after 30 and 40 years with the department, respectively. We have been fortunate to have them as colleagues in the department and we celebrate all their achievements. 
As many of you may know, this year marks the 25th anniversary of the UF ISE OEM Program. The Program started in 1996, based on a concept from Jack Elzinga, Ph.D., and further development by Donald Hearn, Ph.D. Dr. Elzinga led the program for 10 years and Dr. Hearn was the author of the outreach aspect as well as the first instructor of an OEM course, specifically Deterministic Methods in Operations Research. Over the years, the OEM program has been delivered at several different locations, including Miami, West Palm Beach, Gainesville, Cape Canaveral and finally Orlando. What has remained constant is the high quality of instruction and student experiences as part of the program, which has led to 870 successful graduations. The OEM program hosted a celebration in November for program administrators, faculty and alumni.  
We are saddened to share that earlier this year Dr. Don Hearn passed away. Don was a critical figure in the leadership history of the department as well as an exceptional scholar in the ISE discipline. He also served as a Program Director for several Federal research agencies. Don will be missed and fondly recalled by ISE Gators everywhere and the ISE community.  
Finally, we greatly appreciate your continuing support and engagement with the department. Florida is a beautiful place to be and the fall weather in Gainesville is near perfect, I hope you might find a chance to come visit us in the future for a football game or just to say hello. We wish you and your family a healthy and happy holiday season. 
Best regards and Go Gators!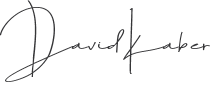 Dave Kaber 
ISE Chair