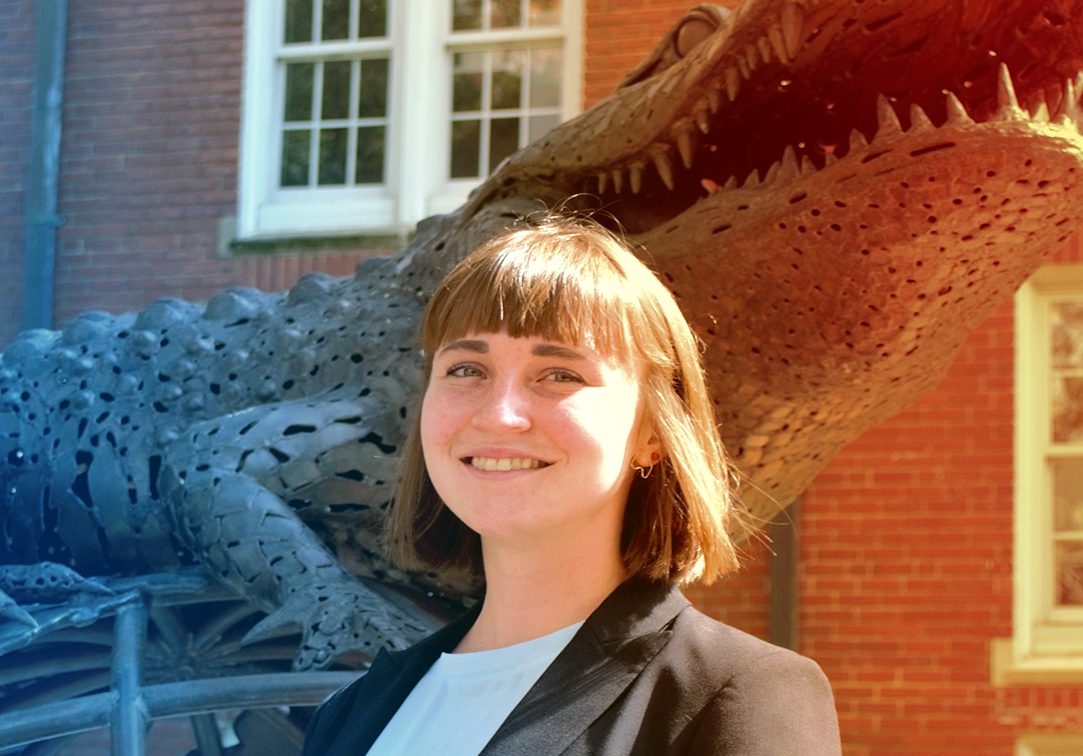 Erin Magee, a recent graduate from the University of Florida's Industrial & Systems Engineering (ISE) undergraduate program, recently received news that a research paper she had submitted to the UF Journal of Undergraduate Research was accepted to be published.
Magee participated in the University Scholars Program, which pairs undergraduate students with a UF faculty member for the chance to work on a select research project. Through this program, she had the opportunity to work with Industrial & Systems Engineering Assistant Professor Michelle Alvarado, Ph.D., and Ph.D. student Meserret Karaca in a collaboration with the UF Counseling and Wellness Center to determine how machine learning could help predict demand for walk-in appointments.
The team believed that due to the high-traffic the center received as a result of implementing a walk-in appointment policy, there needed to be a more effective way to predict demand on an hourly, daily or even weekly basis and to properly schedule counselors to meet the needs of students. For the project, the team used data visualizations and machine learning techniques to help predict future demand and to assist with the Center's staff scheduling, based on seasonal and historical visit data.
"With the counseling center and Dr. Alvarado's help, Meserret and I worked to model patients' acute needs for on-call counseling services and utilized a gradient boosting machine learning algorithm to create a picture of the future year's needs. We incorporated many factors including football games wins/losses, average daily temperatures, and timing throughout the semester, such as finals or holidays, as factors that could influence the demand for on-call care at the UF Counseling and Wellness Center," said Magee.
Magee and Karaca discovered that the models built on historical data described fluctuating demand for care, matching up closely with exam periods and school breaks in each semester. They then used the models and factors as input for the machine learning algorithm to predict an upcoming year's needs.
This wasn't the first time that Magee went above and beyond the basic requirements of her undergraduate curriculum. She spent a majority of her undergraduate experience utilizing her skills from the UF ISE curriculum to make improvements in the healthcare industry.
In addition to her research project with Dr. Alvarado, Magee was the president of the Society for Health Systems, a student organization that promotes awareness of systems engineering, analysis and process improvement in the healthcare field. During her four years as a member, Magee successfully led two groups of students to the Healthcare Systems Process Improvement Conference in Atlanta and San Antonio.
However, she says that working with Dr. Alvarado and Karaca was definitely one of the highlights of Magee's senior year.
"It was incredible to work on this project throughout my time as a University Scholar and continuing through my last semester. I'm so glad that the project is still ongoing with new student collaborators as they work to create staffing templates for on-call counselors at UF's centers."
Magee graduated with a bachelor's degree in industrial and systems engineering in Summer 2019. She is currently employed with Epic Systems Co., a healthcare software company, as a Technical Problem Solver.