Dear Friends,
Welcome to our Fall digital newsletter. We are excited to share positive developments for the department. This year, our faculty, staff, students and advisory board have made substantial progress on a number of initiatives, including undergraduate curriculum enhancement, department operations, scholarly awards, and awareness and research development planning. Below, I offer details on some of these items. The articles of the newsletter highlight other substantial individual and group contributions.
Recent Progress
The ISE Department recently put in place a new program management team to promote effective communications and department operations. Serdar Kirli, Ph.D., will be serving as the new Associate Chair for Undergraduate Studies. Yongpei Guan, Ph.D., will serve as the new Associate Chair for Graduate Studies and Katie Basinger, Ph.D., will assume the role of Undergraduate Program Coordinator. This team will address both strategic goals and operational needs of the undergraduate and graduate programs. In the near future, we will also be putting in place a new Executive Director of our Outreach Engineering Management Program.
Related to our program management staffing, the department has recently hired multiple office staff members, including Shaniece Benis as an Administrative Assistant, Will Gibson as Associate Director for Administrative Services, Paula Johns as ISE Graduate Advising Assistant and Bridget Popham as the department Secretary. This team ensures that all department operations are handled in a high-quality and timely manner.
During the past academic year, our Undergraduate Curriculum Committee made tremendous progress in proposing a new bachelors' curriculum. We are currently working toward our objective of creating a world-class undergraduate program for highly skilled and uniquely qualified graduates.
Our graduate students have recently received several accolades, including Farnaz Babaei being nominated for the 2019 Graduate Student Teaching Award, Aditya Prakash receiving the "Best paper in Healthcare Automation" award at the IEEE International Conference on Automation Science and Engineering, and Tobias Lodemann receiving the 2019 University of Florida International Center Certificate of Excellence (for International Student Achievement).
Next Steps
With the above accomplishments in mind, what is next for the ISE Department in the year to come?
With respect to our planned growth in the undergraduate program, the department will be hiring for four faculty positions in the areas of health systems engineering, smart production and logistics engineering and operations research, as well as one research professor position that will be assigned to the UF Research and Engineering Education Facility (REEF) in Shalimar, FL.
With all the recent faculty hiring (nine positions in 2018-2019), we have put in place several new department faculty mentoring programs, including our Lake Nona Junior Faculty Mentoring Forum with external department chairs as mentors. We believe these initiatives will serve to strengthen our mutual success in all aspects of the mission of the University, including teaching, research and service.
In the remainder of the newsletter, you will find additional information on impactful and inspirational activities of our faculty, students and alumni. We welcome the opportunity to hear from you on recent professional and personal accomplishments that you would like to share with the department. As noted in our previous communications, we can be reached at friends@ise.ufl.edu. We appreciate your continued interest in UF ISE and our activities.
Best regards and GO GATORS!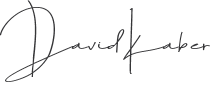 Dave Kaber
Chair, Department of Industrial & Systems Engineering