The Department of Industrial and Systems Engineering (ISE) has hired four new faculty members in 2018.
"This past fall and spring, the Department faculty and staff worked exceedingly hard to recruit some of the best and brightest young educators and researchers emerging from top national and international ISE programs. We are very fortunate to have Katie Basinger and McKenzie Landrum join us as full-time permanent lecturers. They will elevate the level of our instruction in a broad range of undergraduate courses, including the senior design capstone experience. We are also fortunate to have Wayne Giang and Boyi Hu join us as new assistant professors in our new Human-Systems Engineering Area. They bring cutting-edge research interests and graduate teaching capabilities to an important expansion area, which will continue to grow in the coming years." –Dr. David Kaber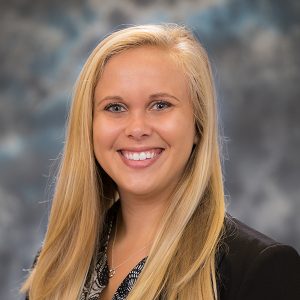 Katie Basinger
Lecturer
Katie Basinger, Ph.D. joins us from Raleigh, NC, where she attended North Carolina State University and received her bachelor's, master's and doctorate in Industrial and Systems Engineering. Her research is focused on developing a new strategy for skin expansion techniques to treat burn victims by using orbicular tissue expansion bioreactor. Basinger will be joining the department as a Lecturer in August 2018 and will bring her "active learning" approach to instruction in senior design, simulation systems and facilities and work design.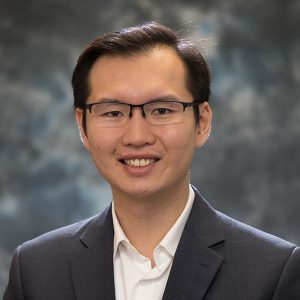 Wayne Giang
Assistant Professor
Wayne Giang is a human factors researcher with a focus on human-decision making and interface design. His interests bridge human-systems and health-systems including design of decision support tools for healthcare providers. Giang will join the faculty as an Assistant Professor in August 2018, bringing a teaching focus on cognitive engineering, human information processing, and statistics. He received his bachelor's and master's degrees in Systems Design Engineering from the University of Waterloo in Waterloo, Ontario and is currently a doctoral candidate at the University of Toronto and is expected to graduate in Summer 2018.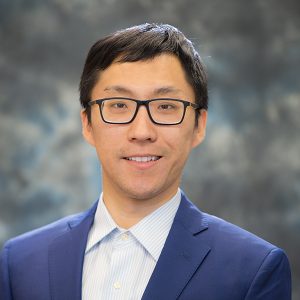 Boyi Hu
Assistant Professor
Boyi Hu, Ph.D., brings expertise in human motion and activity as well as occupational and personal safety to the University of Florida.  Along with his teaching areas in safety engineering, biomechanical analysis and human-systems in design, he will help expand departmental research efforts in human systems, specifically addressing wearable and active motion and activity analysis and classification capabilities. Hu attended Yanshan University in China, where he received his bachelor's and master's degrees in Mechanical Engineering. He earned his doctorate from West Virginia University in 2015, and is currently working as a Postdoctoral Research Fellow at Harvard T.H. Chain School of Public Health. Hu joins the Department in August 2018.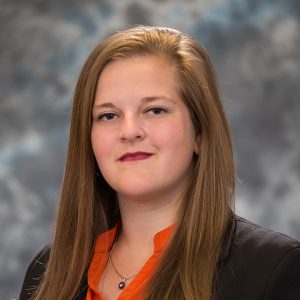 Mckenzie Landrum
Lecturer
McKenzie Landrum joined the department as a Lecturer in January of 2018, teaching courses in Lean Production Systems and Decision Support Systems for ISE's. Landrum is a "double Gator", receiving her bachelor's degree in Industrial and Systems Engineering as well as her master's in Engineering Management. During her time as an undergraduate student, apart from serving as a Teaching Assistant at UF, she interned with various companies such as Apple, Gulfstream Aerospace, and twice at Walt Disney world in Orlando. Landrum will continue to teach courses in Decision Support Systems and Computer Programming for Engineers this summer. She will be pursuing her Ph.D. in ISE starting in Fall 2018.
The ISE Department welcomes these new outstanding young professionals to the University of Florida.