People
Ph.D. Students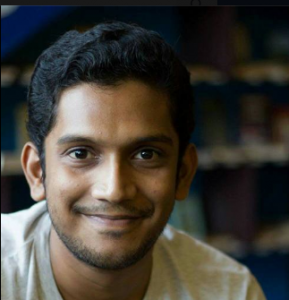 Aditya Mahadev Prakash
Aditya Mahadev Prakash joined the Department of Industrial and Systems Engineering at the University of Florida as a graduate research assistant since Fall 2016. His research interests include modeling and design of systems, applied probability and optimization. His research is geared towards improving the healthcare delivery systems. Aditya had received his Bachelors' degree in Civil Engineering from the Indian Institute of Technology, Kharagpur, India and a post graduate diploma in management from the Indian Institute of Management, Bangalore, India.
 
Reynerio A. Sanchez, Jr.
Reynerio Sanchez joined the Industrial and Systems Engineering Department at UF as a graduate research assistant in the summer of 2017. He previously attended the University of Miami and obtained a Bachelor of Science in Industrial Engineering. For his senior project, he worked as an intern at the Holy Cross Hospital in Ft. Lauderdale, FL, proposing solutions to improve the logistics of materials through the supply room of the operating room (OR) department and reduce waste. As a participant of the Summer Research Opportunity Program at the University of Michigan, he worked with Dr. Paul Green on a project using free smartphone applications to support human factors/ergonomics work. His current research interests include using data analytics to improve healthcare delivery.
Undergraduate Student Honor Thesis
Tara Norton, Class of 2018
Juan S. Perez,  
Class of 2018
Visiting Students
May (Mengyu) Li, Ph.D. Student, Industrial Engineering, Dalhousie University