Young Alumni Advisory Board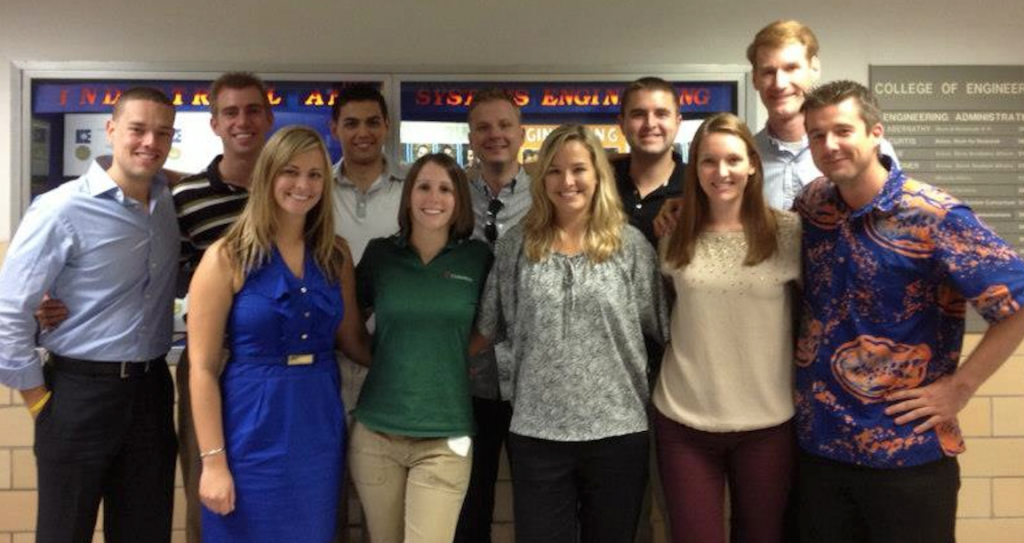 Want to get more involved?
One-Time Events:
We're looking for more people who want to host or help with one-time events in their area. No regular weekly or monthly commitments, just help out with a happy hour or Gator Game Viewing!
YAAB (Young Alumni Advisory Board) formal member positions:
Want to get involved more formally? The YAAB is looking for more members to join the advisory board. Members are required to meet monthly. We're currently looking for help in the following roles:
Board Committee Member – meet monthly with one of the YAAB VPs and help work towards achieving committee goals
VP of Pipeline – Organize regional events, reach out to alumni, maintain young alumni database. Work with Pipeline Board Committee members to coordinate Pipeline activities.
If you'd like to help out in an way please feel free to reach out to me by email at gmoratorio@voalte.com
Thanks and Let's Go ISE Gators,
Guillermo Moratorio
YAAB President
Background
Upon recommendation of the alumni from the Classes of 2008, 2009 and 2010, the Department of Industrial and Systems Engineering (Department) at the University of Florida constituted its first external Young Alumni Advisory Board (Board) in the spring of 2012. The Board is comprised of industrial, government, and academic members with vested interests in the department, programs and graduates. The Young Alumni Advisory Board differs from the established Advisory Board as it focuses on harnessing the distinct advantages and insights that come with being a "Young Alumni."
Mission
The mission of the ISE Young Alumni Advisory Board is to act in conjunction with the ISE Advisory Board, focusing specifically on engaging Young Alumni; UF ISE graduates who have been alumni for less than 15 years. The Young Alumni Advisory Board will provide a method for young alumni to support the department through engagement with students, feedback to the department on curricula and quality of graduates, as well as structured financial giving. The ISE Young Alumni Advisory Board will also serve as a pipeline to help develop future ISE Advisory Board members.
Purpose
The purpose of the ISE Young Alumni Advisory Board is to:
Provide input and guidance on the Department's strategic plan.
Provide input to the graduate and undergraduate curricula in terms of degrees, majors, minors, courses, and course sequencing.
Provide input into relevant student activities and external coursework that would benefit a student's UF experience.
Provide support for the Department in the form of internship and co-op opportunities, graduate and undergraduate research experiences, senior projects, speakers (seminar, class or banquet), equipment, and/or research funding.
Foster development activities in support of the department.
Support the Department through increased awareness of Industrial and Systems Engineering at the University of Florida.