2012 Award Winners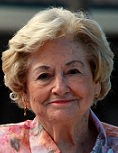 Wilma A. Smith
B. Industrial Engineering 1959
M. Industrial Engineering 1961 
Ms. Smith was the first female to graduate with a BIE degree from the Industrial & Systems Engineering department in  1959. As a student, Ms. Smith served as Vice President of the student chapter of the Institute for Industrial Engineers,  Secretary of the Benton Engineering Council and was an inaugural participant in the Society for Women Engineers.
Ms. Smith enrolled in engineering courses shortly after she began her employment with the University of Florida in 1942. During her employment, she worked as a Stenographer for University of Florida President John Tigert and worked as an Administrative Assistant for Dean Joseph Weil. After graduating in 1959, Ms. Smith decided to pursue an M.S. in Industrial Engineering at the University of South Florida. She stayed on at the University of South Florida to teach for 13 years. She also taught drafting and basic engineering courses in Engineering Technology at St. Petersburg College, Florida. Ms. Smith passed away on January 19, 2011, at the age of 89. She is survived by her daughter, Virginia Courtney; son-in-law, Cecil Courtney; and granddaughter, Deborah Mansell.
Bruce Laval
B. Industrial Engineering 1969
M. Business Administration 1971
Bruce Laval received his B.S. degree in Industrial Engineering in 1969 and his MBA in 1971 from the University of Florida. Mr. Laval began his career as an Industrial Engineer with The Walt Disney Company. In 1973, he was promoted to Manager of the Industrial Engineering department and in 1976, worked on Epcot's development team. When Epcot opened in 1982, he was named General Manager. He then oversaw the development of Disney-MGM Studios as Director of Project Development and in 1989, he was named Vice President of Disney-MGM Studios. Mr. Laval's responsibilities expanded to cover all Orlando parks in 1994, when he was named Executive Vice President of Theme Parks and then Walt Disney World Operations. Mr. Laval retired from his last position as Executive Vice President of Operations Planning and Development for Walt Disney Parks and Resorts in 2001. One of Mr. Laval's most celebrated accomplishments is his invention of the Disney FASTPASS system which is found throughout Disney Parks worldwide. He and his wife, Peggy Haire, have two children, Michael Laval and Missy McConnell.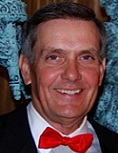 David M. Thomas
B. Industrial Engineering 1971
M. Industrial Engineering 1972 
David Thomas received his B.S. in Industrial Engineering in 1971 and his M.S. in Industrial Engineering in 1972 from the University of Florida. Upon graduation, Mr. Thomas began his career as a Sales Engineer with IBM. He was promoted to Senior Vice President and Group Executive and became a member of IBM's Corporate Executive Committee. In this role, he was responsible for overseeing worldwide business operations. Mr. Thomas then joined IMS Health, a global leader in information and consulting solutions for the pharmaceutical and healthcare industries as Chairman and CEO. Mr. Thomas received the University of Florida's Distinguished Graduate Award in 1996. He also lettered as a pitcher on the Gator baseball team. Today, he and his wife, Carol, also a UF graduate, live in Windermere, FL. They have three children – all graduates of UF Master's programs.