2011 Award Winners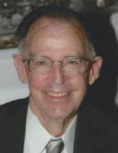 Harold Haldeman
B. Industrial Engineering 1950
Mr. Haldeman was born in Tampa, Florida, in 1924. His family moved to Sanford, Florida, a suburb of Orlando, Florida, where he was raised.
In 1944, Mr. Haldeman served in the U.S. Navy as an Aviation Electrician for two years and later attended the University of Florida, earning a degree in Industrial Engineering in 1950. As a student, he was always interested in both engineering and business, serving as an officer in the Society for the Advancement of Management – a precursor to the Institute of Industrial Engineers. He was a member of Phi Gamma Delta fraternity.
Upon graduation, Mr. Haldeman made his mark in logistics in the paper industry, efficiently moving wood products to market. Within two years of graduation, he became general manager of Forest Products Corporation of Ft. Lauderdale and shortly thereafter was named President and CEO. He also served as the Florida manager for American Forest Products.
His wife, Marguerite, a member of the Orlando Symphony, and he have enjoyed life in South Florida, often sailing or on cruises. They are members of the Lauderdale Yacht Club. They have named ISE in their estate in support of student scholarships.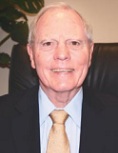 Andy Crawford III
B. Industrial Engineering 1961
Mr. Crawford graduated with his bachelor's degree in 1961 and he and his wife promptly headed to Lancaster, Pennsylvania, for his first job with Armstrong Cork Company as a Staff Engineer. He then went on to be a Senior Staff Engineer with Brunswick Sports and Vice President of Farmbest Dairies in Jacksonville, Florida.
After serving as Vice President and Director of a conglomerate that included Central Services, the largest provider of residential waste services in Orange County, Florida, and Vice President and Manager of the southeast region of Waste Resources, a public solid waste company headquartered in Philadelphia, PA, he left the corporate world in 1977 to found Southland Waste Systems in Jacksonville, Florida. Southland grew and was eventually purchased by Republic Services, owned by Wayne Huizenga, in 1995. He stayed with Republic as an Area President until 1998.
He returned to the waste disposal industry in 2001 as the Founder, Chairman and CEO of Advanced Disposal Services. It grew to over $150 million in revenues and 800 employees and was sold to HighStar Capital in 2006. Since then, he has returned to being President and sole owner of CAVCO, an investment and holding company in Jacksonville, Florida that he started in 1998 after leaving Republic.
Mr. Crawford is a Bull Gator and member of President's Council and former member of the Gator Boosters Board. He and his wife have been major contributors to the new Cancer Center at Shands.
He lives in Ponte Vedra Beach, FL with his wife, Toni. They have two children and five grandchildren.
Juan A. Galan, Jr.
B. Industrial Engineering 1966
Mr. Galan spent 18 years with Deloitte, Haskins & Sells (now known as Deloitte & Touche), where he last held responsibilities as managing director of the Florida and Puerto Rico consulting practice. He then went on to found and be principal owner of GATO Distributor Inc., one of the top 50 Hispanic businesses in the United States.
Mr. Galan has been on the UF Foundation Board since 1991 and served as a regional campaign chairman for Dade County during the "Embrace Excellence" campaign as well as national regional campaign chair of the "It's Performance That Counts" campaign. The UF Association of Hispanic Alumni honored Mr. Galan by naming him the "Gran Caiman" for 2005.
In addition to his bachelor's degree from UF, Mr. Galan earned a master's degree at George Washington University while serving in a U.S. Coast Guard office in Washington, D.C.
Mr. Galan and his wife, Martha, have three daughters, two of whom are Gators.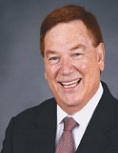 Roger Broderick
B. Industrial Engineering 1967
Upon graduating with his bachelor's degree, Mr. Broderick enrolled in graduate school, but had to abandon his studies as his father unexpectedly passed away. He took over as President of Broderick & Associates and has never looked back, with over 40 successful years in the real estate industry. He holds licenses for Florida Real Estate Broker, Florida Class "A" General Contractor, and Florida Mortgage Broker. He also holds Certified Commercial Investment Member, Certified Real Estate Broker and Certified Residential Specialist designations.
A resident of Pinellas Park, Mr. Broderick was named "Man of the Year" by the Pinellas Park Chamber of Commerce. He also served on the Housing Roundtable in Washington, DC and has been a Florida legislative representative for the real estate industry.
Mr. Broderick has been a staunch supporter of ISE and its programs. He has been a member of the Department's Advisory Board for years, and in 1999, he established an unrestricted endowment to support departmental programs.